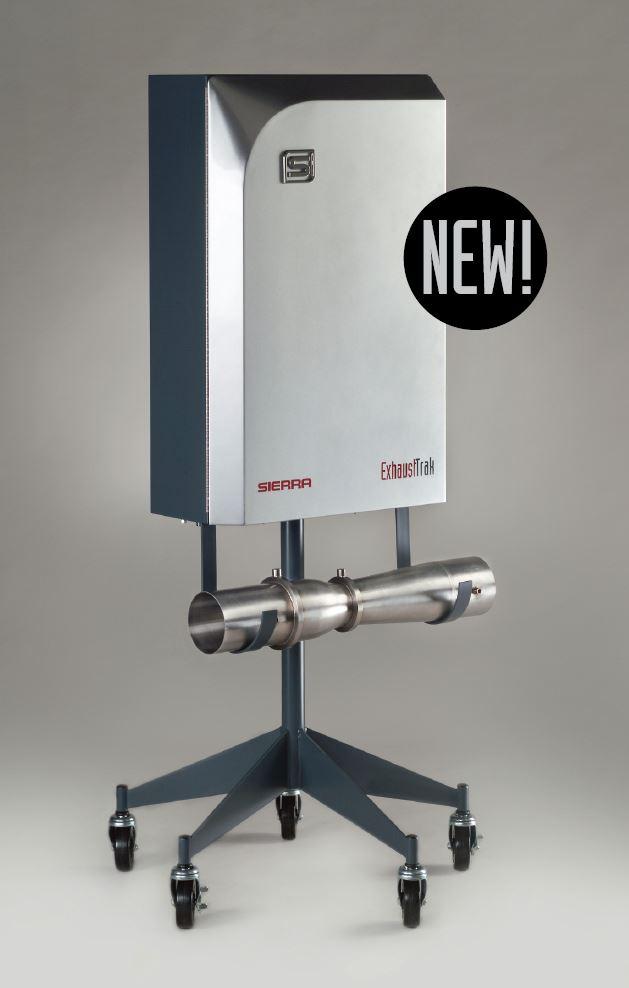 ExhaustTrak
Raw Exhaust Mass Flow Meter
Discover the benefits of direct in-situ exhaust measurement with ExhaustTrak. With our roots in flow measurement and automotive test, Sierra has developed ExhaustTrak, an innovative spin on a centuries old flow meter technology that solves one of today's greatest flow measurements challenges.
Key Benefits
Go direct to the sample zone
Innovative pressure averaging rings eliminate contamination issue
Eliminating need for chemical mass balance methods
Resolves temporal offset & instantaneous emissions error contributions vs. intake mass sources
Reduced straight length requirements
Meets or exceeds US EPA 40 CFR Part 1065
Fuel H/C input, direct O2 measurement capability allows for molar weight compensation
Specifications
Venturi Size - 1-inch to 8-inch OD Standard
Absolute Pressure: up to 200 kPa Standard
Tempeature: up to 950°C Standard
Maximum Flow Rates (500°C, 1 atm):
50 kg/hr - 6000 kg/hr Standard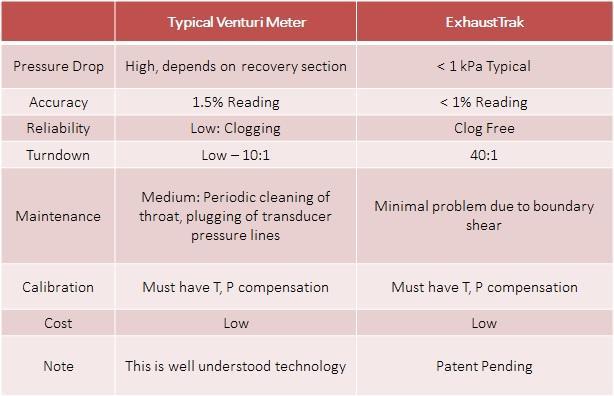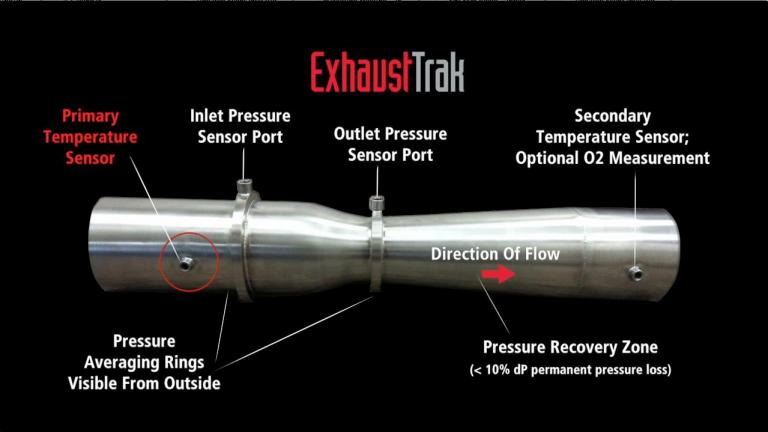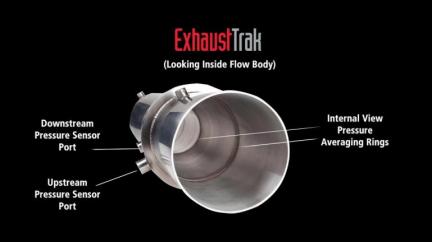 Challenges of Direct Exhaust Measurement
Hight Temperature
Moisture
Pulsations
Turndown
Pressure Drop
Particle-Laden Gases
The Indirect Solution
Current indirect methods of exhaust flow measurement are fraught with uncertainty.
Most common method estimates the flow using direct engine inlet air mass flow and chemical balance derived fuel mass to time-aligned gaseous emissions concentrations.
This method is complicated
Most importantly, it has little room for improvement in measurement accuracy and repeatability
Why Measure Exhaust Direct?
Exhaust flow measurement, a critical input to emissions sampling
Only solution to improve accuracy and repeatability
Lower cost, real-time
Legal and accurate
Best for transient partial flow dilution proportional sampling
Eliminate flow-related bias
No sensitivity to upstream pneumatic capacitance
Best option for raw transient emissions measurement