Filter Weigh Chambers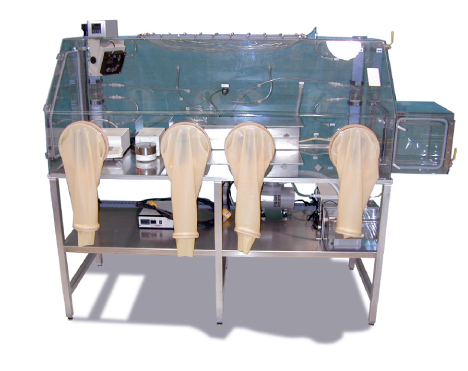 After a high quality gravimetric sample is made by BG3, it is extremely important to assure high quality post-processing procedures. Up to 50% of any error in data can be attributed to these extremely important procedures. Our filter post-processing weigh chamber is a compact, complete, ready-to-run package that allows sample filter media to be accurately weighed per regulatory requirements. Add the Filter Bar Coding/Scanner option to get even more control over your filter media.
Our weigh station is a dual chamber "Glove Box" style design that allows the operator to stabilize and accurately weigh sample filter media from any size engine. A precision balance, such as the Sartorius, is supplied by Sierra-CP as an option.