Official Blog of Sierra--Let's Talk Flow!
---
Jul 17, 2013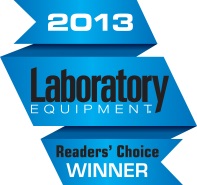 While there are many mass flow meters and controllers on the market, we believe our SmartTrak 100 stands out from the crowd, and the readers of Laboratory Equipment agree. The SmartTrak 100 has been named the best device in the Meters, Monitors and Gauges Category in the 5th annual Laboratory Equipment Readers' Choice Awards.
The great thing about this award is that the readers—the scientists, the lab technicians, the lab managers—have chosen the SmartTrak 100 as their go-to mass flow meter of choice. Over the last decade, scientists in laboratories and R&D centers across the globe have found the SmartTrak 100 product line to be a true workhorse, delivering accurate results time and time again.



What Scientists Love About SmartTrak:


Reliable, precise mass flow data every time.


Dial-A-Gas feature lets scientists use just one gas mass flow meter for multiple gases, saving the lab time and money.


A SmartTrak with Compod is designed to replace more expensive DCS or PLC systems, allowing scientists to automate a variety of processes.


Networking of multiple instruments using Modbus RTU or Profibus DP protocols.


The remote Pilot Module allows scientists to remotely control parameters of experiments.


Read more stories about how scientists have used flow meter instrumentation from Sierra.
---