Official Blog of Sierra--Let's Talk Flow!
---
Jul 27, 2015
qMix Gas Mixing Software Nominated for Flow Control's 2015 Innovation Award!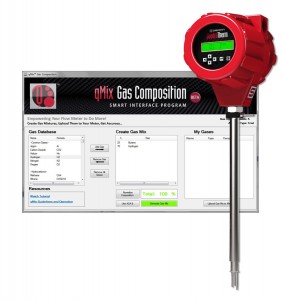 Sierra Instruments' talented team of engineers has done it again, with yet another innovative solution to save you time and money. Sierra's qMix gas mixing software has been nominated for Flow Control's 2015 Innovation Awards. For the first time ever, you can use Sierra's QuadraTherm thermal mass flow meter with qMix gas mixing software to update your gas composition with in the field-all without sending the meter back to the factory for costly recalibration.


Field-adjust and maintain flowmeter accuracy if gas composition changes


Quickly create new gas compositions with qMix software


Upload your new gas composition to your flow meter in the field-no factory calibration needed


This is a really big deal in oil & gas, biogas, and other industrial applications where gas composition is constantly changing. If you're not in these industrial markets, the technology is just super cool and a game changer, so check it out. Learn How qMix Works-Watch Video
Please help make Sierra's qMix Gas Mixing Software a winner by taking a moment to vote for Sierra today. Vote Now.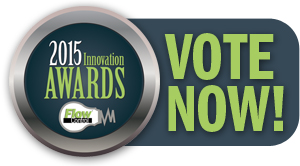 How to Vote


Click on award's logo


Once you are on Flow Control's polling page to vote, scroll down and place your vote for "qMix Gas Mixing Feature – Sierra Instruments Inc." by checking the box next to our entry.


Scroll down and hit submit


Thank you in advance for your support! We appreciate it.
About the contest: Each year, the Flow Control Innovation Awards recognize groundbreaking advancements in industrial fluid handling applications. Sierra has once again been nominated for the distinguished industry award for its unique gas mixing software. Now's your chance to vote for qMix!
---