Official Blog of Sierra--Let's Talk Flow!
---
Jan 17, 2015
2104 was quite a year! Thanks to all our loyal customers for giving us inspiration for this year's "Let's Talk Flow" blog topics. Our vision is to write about topics that matter to you and make a difference in your job in handling flow metering application challenges.  Over our 40 years in business, we have learned a lot about flow and have lots of "life" experience.  We are here to share that knowledge and partner with you.
From a natural gas measurement infographic on natural gas savings to an in depth video on in-situ calibration validation, Sierra's blog covered a wide range of topics related to the flow meter industry in 2014. In one of our most inspirational posts, several of our valued engineering staff shared why they love what they do as part of Exxon Mobile Corporation's #BeAnEngineer social media campaign. Read on to recap the top 10 posts from the past year.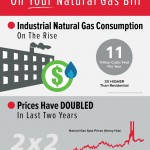 1. The Secret to Slashing Your Facility's Natural Gas Bills – A NEW infographic sharing how you could be saving thousands on your facility's natural gas bill with more accurate measurement.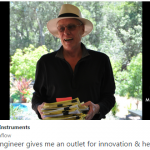 2. Why Sierra Engineers Love What They Do #BeAnEngineer – When we found out that Exxon Mobil Corporation was facilitating a social media campaign around the importance of engineering, we knew we had to participate.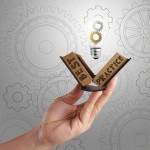 3. Best Practices for Mass Flow Controller Selection & Installation – Our chief engineer shared best practices for the selection, safety, installation and operation of your thermal mass flow meter.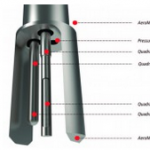 4. Part 3: Accurately Measuring Flare Gas – Our series on the difficulties associated with measuring excess burn off from the hydraulic fracturing process culminated in showcasing how four-sensor design can provide both flexibility and accuracy.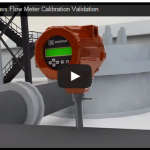 5. The Truth About In-Situ Calibration Validation of Thermal Flowmeters – In-Situ Calibration was a hot topic in 2014. This video dispels the myths about in-situ calibrations and  shows how thermal sensor stability is the only way calibration validation is actually valid.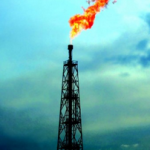 6. Part 1: Accurately Measuring Flare Gas – Flare gas was a hot topic last year (sorry, I couldn't resist!), as the first part of our series on more accurate measurement of burn off from the hydraulic fracturing process also landed in the top 10.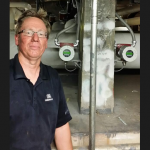 7. How to Install Vortex Steam Flow Meters! – Glen Coblentz, vice president of North American sales, spent three days in NYC helping to commission 25 InnovaMass vortex steam meters 45 feet underground in the city's steam tunnels.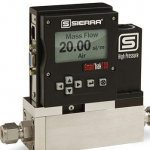 8. Ultra-High Pressure 5000 psig (345 barg) Gas Mass Flow Control…No Easy Task! – What a tough application! Few flow meters are up to the challenge of accurate measurement of pressures up to 5000 psig, Sierra's SmartTrak 100HP to the rescue! Read about the product development from our engineers.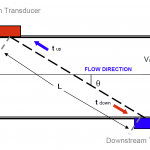 9. Take Charge of Your Facility's Water Usage – Water conservation begins with knowing exactly how much water you are using in your process or facility, as well as knowing which liquid flow meter to use to measure it more accurately.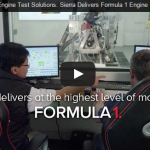 10. Precision in Formula 1 Testing – Rounding out our top 10 was a post featuring a video about our Automotive Test Division's unique involvement with Honda technical partner Mugen Euro. Honda's return to Formula 1 racing necessitated the construction of a test facility capable of tuning engines that exceeded 15,000 rpm. Sierra's Cadet V14 software now manages that engine testing at the facility.
Which post from 2014 was your favorite? Let us know in the comments below.
---