Official Blog of Sierra--Let's Talk Flow!
---
Nov 06, 2012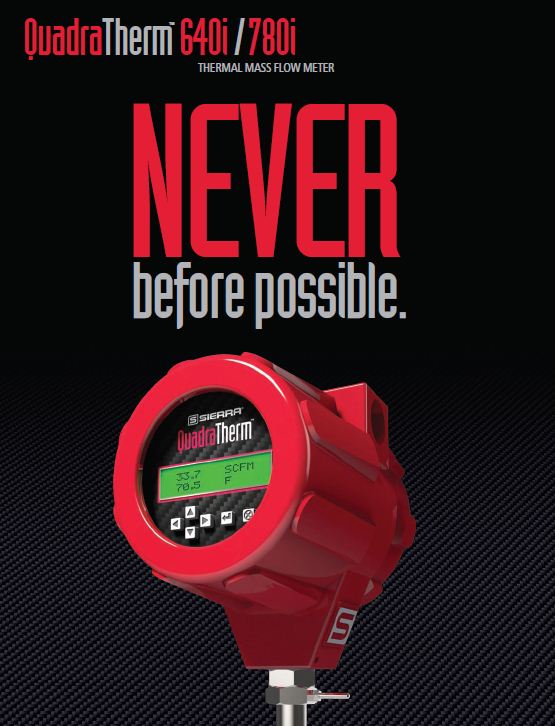 From Sierra's beginning over forty years ago, we have been driven by the vision of supplying industrial customers with the world's most accurate thermal mass flow meter. And, we knew it was a "sensor" game.
The development of an industrialized metal-sheathed sensor in the early 80s was Sierra's first big step, but we didn't stop there.   Many successful innovations followed, but in 1999 Sierra experienced a major breakthrough with the introduction of our patented no-drift DrySense™ thermal mass velocity sensor. Our engineers now recognized they were on the cusp of realizing their vision.
Realizing the Vision
Thermal dispersion technology, by its very nature, uses the physics of heat transfer and conservation of energy in a closed system to measure mass flow rate. This means that for a thermal dispersion mass flow meter to achieve the greatest accuracy, it must solve the First Law of Thermodynamics (Heat Energy In = Heat Energy Out) for each data point.
As you can imagine, solving the First Law for thermal dispersion technology was no easy task.  Decades of "hard-nosed dedication to excellence" and years of testing finally yielded the secret in the form of two revolutionary new technologies—QuadraTherm™ and iTherm™, now both patented worldwide.
Today, I am proud to say the never before possible, is Now Possible with QuadraTherm 0.5% of reading accuracy.  Learn more…
---