Official Blog of Sierra--Let's Talk Flow!
---
May 03, 2012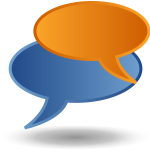 If you've made your way to our website to research flowmeters or to get information about specific products, such as advanced mass flow controllers or air flow sensors, you may have questions that need expert answers quickly.
That's why we've made Live Help available to you. When you click on the Live Help button, located at the bottom of our main site navigation menu, you'll be connected immediately with one of our application engineers on site at Sierra (not in a call center somewhere). They are qualified and prepared to answer most any question you may have about our flowmeters in real time. And, if they don't know the answer, they have fast access to other resources they can use to assist you.
So, don't hesitate to take advantage of this feature. Live Help can ensure that you order the right flow meter or sensor with the right specs for your application right from the start, saving you time and money. I don't know about you, but I think that's pretty cool!
---