Official Blog of Sierra--Let's Talk Flow!
---
Jul 16, 2012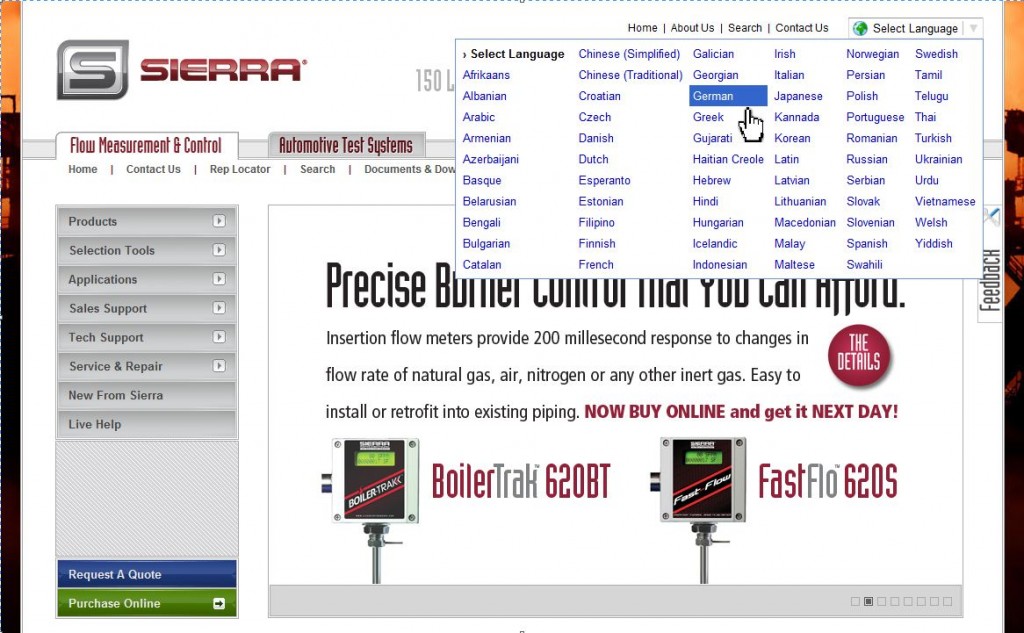 Building on our 150 locations in over 50 countries, the complete Sierra website is now translated into 65 languages at the press of a button.  It is our belief that this will further us on our mission to offer the best customer service and support imaginable to our valued customers spread across the globe.
Just click on the "Select Language" box in the upper right of our website from any page to discover the possibilities.
---