Official Blog of Sierra--Let's Talk Flow!
---
Jul 25, 2013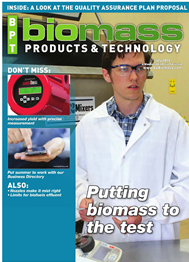 The buzz around biogas continues to grow and with good reason. Efforts to find renewable sources of energy are in full swing, and harnessing energy from landfill gas or digester gas into biogas is a promising solution to the problem of high oil prices.
In the July 2013 issue of Biomass Products & Technology, Sierra's VP of Product Design, Scott Rouse, takes an in-depth look at biogas energy efforts, including sources of biogas, challenges associated with the varying composition of biogas, problems with biogas measurement, and the flow meter measurement solutions Sierra is committed to providing.
We hope you find this article insightful and encourage you to visit our Library for other in-depth articles on flow meter measurement.
We want to know: What biogas challenges have you overcome with more accurate flow measurement?
---