Request Technical Data
Custom Dynamometer Solutions For Better Vehicle NVH Reduction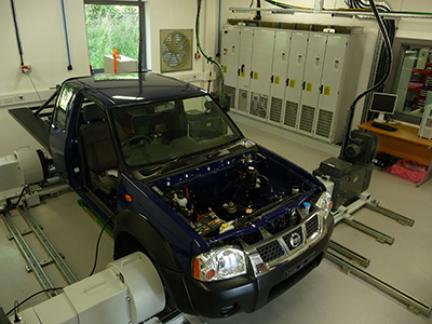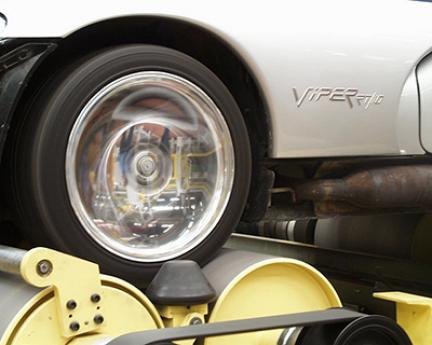 Watch Video
As a global provider of custom NVH test systems flexible enough to meet a range of test specifications and budgets, Sierra uses superior NVH engineering to provide chassis dynamometers to match most customer test cell installations. We design and manufacture custom dynamometers that can measure NVH level for vehicles ranging from motorbikes and heavy duty equipment to tracked vehicles.

Driven by our CADET V14 CDS (Chassis Dynamometer System) and in-depth NVH analysis, our chassis dynamometers cover all certification, research and development requirements for cars, trucks, motorcycles, three-wheelers, off-road vehicles and treaded vehicles. We also offer cost-effective upgrades to existing NVH testing stands (from other manufacturers), with new control and automation systems, thereby rejuvenating existing installations and prolonging useful operational life.

In addition, our range of Chassis Dynamometers for improved NVH performance has been extended to provide a cost-effective solution for testing motorcycles and scooters on a single roll set. We also offer a twin roller version for NVH noise vibration reduction on three-wheelers, quad-bikes and sub-compact city vehicles. For specific high-performance motorcycles, alternative dynamometer options are available upon request.
BENEFITS/FEATURES
High accuracy, fast response, repeatability, low maintenance
Meet local standard requirements
Single or twin roller
Inline & center mount PM, AC and DC systems
4x2, 4x4 and independent roll systems
Custom designs available
Powerful modular control and automation system
Extensive range of support equipment and systems
APPLICATIONS
R&D
Certification
Emissions
Mileage Accumulation
NVH
EMC