Request Technical Data
E-Motor Vehicle Development
Foton Motor Group | Beijing, China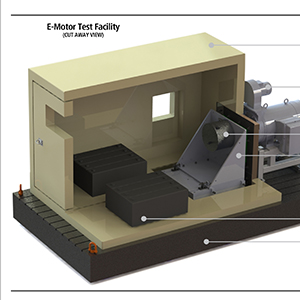 Project Overview:
Based in Beijing, Foton Motor Group has nearly 40,000 employees in nine Chinese provinces. In 2012 they sold over 680,000 vehicles, maintaining the global lead among commercial vehicle manufacturers.
Sierra CP designed and constructed one of the most advanced test facilities of its kind in China. The new facility has test stands within climatic chambers that allow full dynamic and real world testing to be carried out under a wide range of climatic conditions.
Key Performance Features:
CADET high-speed data aquisition and control
Simulate battery packs, battery and motor control systems
Test any part or combination of powertrain parts
A combination of 165kW and 440kW transient AC dynos
Climatic chambers surrounding the test unit
Simulated conditions ranging from -40 to 50C
Designed with the potential for future expansion
Full hybrid or conventional powertrain test capability
Sierra CP Services:
Sierra held a single-source contract for facility design and construction management; equipment specification and manufacture, procurement and installation; integration of equipment and facility systems; commissioning, and long-term maintenance and support.
Sierra Equipment Used: