Official Blog of Sierra--Let's Talk Flow!
---
Oct 23, 2015
Space: the final frontier. These are the voyages of the Sierra FlatTrak 780S. Its mission: to assist NASA in exploring strange new worlds and to boldly go where no flow meter has gone before.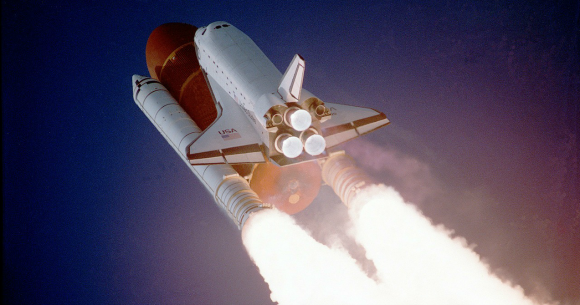 On the surface, thermal mass flow meters may sound more technical, rather than interesting. However, they're used in a wide variety of applications that are anything but boring—like space exploration. Sierra has provided NASA with precision thermal mass flow meters and controllers for a variety of applications for over 30 years.
The SideTrak 830/840 thermal mass flow meter has been a long-standing component of ground testing NASA shuttles. It has been used to reliably produce the right mixture of nitrogen, argon and oxygen gases.
Sierra flow meters have also played a part in NASA's Constellation program, with the ultimate goal of a manned flight to Mars. One of Sierra's sales representatives in Florida identified a way NASA could upgrade the technology they were using to maintain positive space shuttle cargo door air flow on re-entry. The solution was Sierra's FlatTrak 780S, perfect for this mission-critical function. It is small, compact, accurate, easy to move between shuttles, and is a trusted part of NASA aeronautics.
These features made the Sierra FlatTrak 780S an ideal choice for NASA:


Ability to measure mass flow directly with one meter


100:1 turndown for accurate monitoring of peak and low flow situations


Elimination of piping straight-run requirements with in-line flow conditioning


Removable probe for easy cleaning


Generation of minimal pressure drop across the instrument


Watch the video below to see how the FaltTrak 780S has been an integral part of NASA'a Constellation program.
https://
Read how Sierra flow meters and controllers are used in a variety of other unique applications.
---