MONTEREY, CA — September 10, 2013 — Sierra-CP Engineering, a global engine, vehicle and emissions test company, announces they will give live demonstrations of the latest version of their advanced CADET V14 automotive test software, the heart of their system solutions, at this year's Automotive Testing Expo in Shanghai, P.R. China (booth 1025), September 10-12.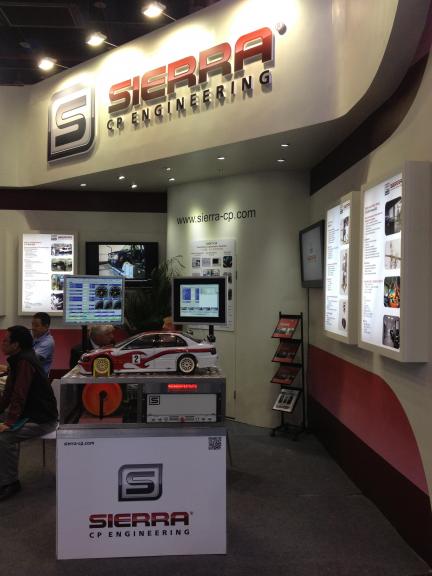 Over the last 30 years, Sierra-CP has developed advanced hardware and software solutions that cover the complete scope of automotive test applications to help engineers all over the world meet the challenges they face in a continually changing automotive industry. Open design and a common, easy-to-use interface enable them to integrate seamlessly with existing instrumentation and other manufacturers' equipment, or build turnkey systems designed for specific requirements.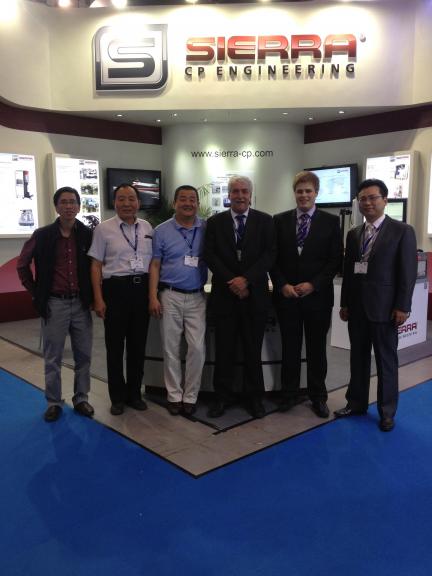 The heart of Sierra-CP's automotive testing solutions is its proprietary CADET V14 test automation software solution, which combines accurate multichannel control with high-speed data acquisition. CADET V14 is the basic platform for all Sierra-CP's solutions because of its great application flexibility and scalability. Sierra-CP develops the software in-house and has the ability to do rapid customization for clients regardless of how complex the testing demands may be.
"From upgrading existing test cells to designing new installations, Sierra-CP has proven its ability to take a highly flexible approach to every project we undertake," says Martin Hird, Sierra-CP Engineering's Managing Director. "Our strategic thinking is sharply focused on matching the customer requirements of today with tomorrow's needs to guarantee a solution that can expand with the test of time and generate significant savings in the process."
The CADET V14 automotive test solution utilizes Direct Digital Control, to provide absolute real-time operation through Sierra-CP's dedicated I/O Control and Monitoring System called CP128. CADET V14 will enable operational personnel to easily compile test programs, automatically protect the bed against out-of-limits operation, record data during the test, and analyze the data during or at the completion of the test.


Up to 2000 channel data logging
Increased PID and digital channels
On-line editing of tests, calibration procedures, PID channels
Drag and drop User Display creation
Visitors to Automotive Testing Expo will be able to see a hands-on demonstration of the CADET V14 at Sierra-CP's booth 1025 every day of the show. In addition, visitors to the show can also learn about other offerings from Sierra-CP including their BG3 emissions particulate sampling system.

For those not able to get to Automotive Testing China, information on the CADET V14 and other offerings from Sierra-CP can be found by visiting their website.