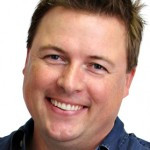 Matt's Message: Be a JET!
Inspired by The Age of Speed by Vince Poscente…
We live in the Age of Speed. There are four types of people in today's new and dynamic global business economy. First, there are "balloons," which float where the wind takes them. Balloons are PhD's, thinkers, researchers, professors and innovators. Companies need balloons to push untethered innovation. The spirit of balloons is captured in Sierra's mission statement of leadership in QD PICS.  I = innovation and creativity. The spirit of innovation and creativity at Sierra make it a balloon.
But there are three other types of organizations and people that need to be compared and contrasted to complete this picture.  Matt Olin, President of Sierra talks about them. Enjoy the video…
Get the Flash Player to see this player.