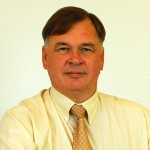 Paul's Selling Tips!
Listen to Paul de Waal, Managing Director of Sierra Europe, as he discusses the world of flow. Topics include: finding profitable applications, online sales, growth markets, market size evaluations and the advantages of Smart-Trak Compod. Paul's Selling Secrets
Listen to this interesting and educational discussion with one of Sierra's best.
Questions–email podcast@sierrainstruments.com