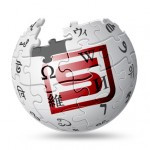 Web Research, SierraWiki Open Up Bioreactor Market, Deliver Sales
As you well know, not all sales orders just fall into our lap.  Most have a history and are the result of the personal initiative and hard work of effective sales people. Walewijn van der Weegen, a top performer at ABT, our distributor in the Netherlands, is a great example.
Inspired by an article he read while doing market research on www.sierrawiki.com about a company called Applicon, a Bioreactor manufacturer, Walewijn went searching for Biochemical companies in the Netherlands. He started by Googling "Biological Systems" and the top result was www.koppert.nl
He discovered the following: "Koppert is the international market leader in the field of biological crop protection and natural pollination. Koppert has an international reputation for reliability, innovation and quality. The ongoing research and continuous production of beneficial pollinators contribute to the development of sustainable agriculture and horticulture world-wide. An important characteristic of Koppert is their involvement in the everyday world of agricultural businesses. 'Quality' means that biological systems do what is important: protect the crop without unnecessary problems and minimum chemical corrections. Growing a product that can meet the standards of your partners in the chain."
Like most highly successful companies, Koppert is global. They've got offices and production facilities all over the world. Their website says: "Koppert's principal place of business in the Netherlands has been active since 1967, 250 people are employed in production, sales, logistics, consultancy and research. Koppert also has several subsidiaries for sales and/or production."
The lesson learned here is that www.sierrawiki.com is a treasure trove of information. Through web research on an application he discovered on SierraWiki, he located the office in his area, gave them a call, and found out that they had a production department. He called, asked to talk to the Head of Engineering, explained Sierra's success in similar applications, and the rest is history. Is there a Koppert branch or another company making Biological Systems near you? Koppert's profile can be found on the the Sierra www.sierrawiki.com website.  If you contact them, please update the information on that wiki, so that other Reps and Distributors can benefit.
More About the Koppert Application…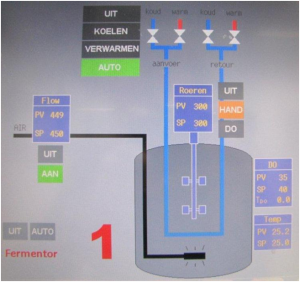 A fundamental part of manufacturing biological crop protection products includes growing special funguses and micro-organisms in a bioreactor. It is like a small farm where you provide animals with the best environment for reproduction. By monitoring the temperature and mass air flow into the reactor, they are able to make necessary adjustments to assure optimum development of the population.
The reactor must constantly be pressurized to prevent contamination of the population by bacteria or other micro-organisms. That is the second task of the air mass flow controller in this 24/7 process. Each batch requires a different period of time, varying from 3 days to 3 weeks. After this period, the contents is transferred to a larger reactor and the same process starts all over again. This reactor can produce up to 40,000 litres of biochemical pesticide. Oxygen availability of all components in the system during this part of the process is extremely critical. In the event that the airflow stops, the population can die or get contaminated and up to 9 weeks of work can be lost within an hour.
Koppert had been purchasing their reactors from China. Unfortunately the reactor's air control systems were not meeting their high standards. Koppert was in the process of planning to upgrade their systems when Walewijn called, got a better understanding of their needs and recommended the Sierra Smart-Trak 100 Series with Compod.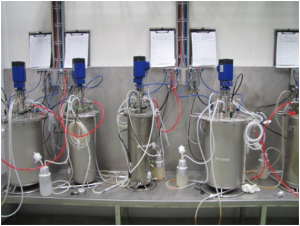 The system is fully computer controlled and all measured data is collected. The Sierra 100 Series units were set up to fully communicate with the Modbus system. This made the installation, wiring, etc. simple and straight forward. By the time Koppert expanded their system, Sierra had released the Smart-Trak 50, a more economical version of the Smart-Trak 100. When Koppert experienced a budget cut, the 50 Series became the ideal solution. On their two large reactors, Koppert now uses a Sierra Model 780S units in combination with a Bürkert valve to control the airflow. As the company grows, they intend to purchase more Sierra units for their reactors.