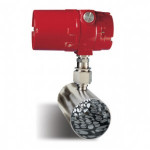 Sierra's 780S UHP Dominates Gas Purification Skid Market
Sierra's 780S Ultra High Purity (UHP) in-line mass flow meter continues to dominate the ultra high purity gas distribution market. Designed 15 years ago with the help Air Products, a leading gas distributor, the 780S UHP is the meter of choice for gas purification skid manufacturers like SAES Pure Gas in San Luis Obispo, CA and Entegris in Billarica, MA. Both companies manufacture turn-key systems that remove contaminants from the ultra-pure gases used in semiconductor manufacturing.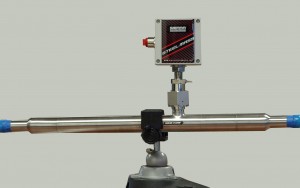 Entegris has long used the Sierra 780S UHP, but with skids requiring higher flow rates, they were faced with a capacity issue on some of their older skid designs that used 1" UHP piping. Working with Entegris, Sierra engineers designed an innovative and integrated solution with a special 1″ to 1.5″ expansion, a 1.5" 780S UHP flow meter, and a reduction back to the 1″ piping. This allowed Entegris to drop in the complete meter flow body section into their 1″ piping and measure a higher flow rate than could be measured with a standard 1″ 780S UHP.  Also by measuring their high flow rate in a 1.5″ flow body, they were able to keep the pressure drop lower than an equivalent 1" body.