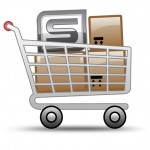 Online Sales Launched
We are excited to announce that our online store went live on January 18th, giving you another sales channel to grow your territory.
Our online store is designed to help you close more deals by offering FAST, next day delivery for in stock 100s, 800s, 50s, 205s, and 210s.  Now you have a fast solution for customers who need expedites without waiting for factory approvals and adding the sometimes hard to explain expedite fees.
3 Ways the Online Store Can Help You Close More Orders:
As our partner you will receive full commission for all online sales in your territory.  In addition, all online customer contact data is sent to you immediatly upon purchase.  As a result,  your customers get great customer service, fast, automated order processing (no more ADS sheets), and next day delivery. 
The ability to make online purchases is only available to United States customers at this time. There are plans to open it up internationally in the future.
Our Personal Shopper Feature is Coming Soon…
Imagine being able to personal shop for your customers with no paperwork required–no more filling out ADS sheets. You use your expertise to specify products for your customer by going to the store and filling an online shopping cart for them. Once the cart is full, you email the shopping cart link to your customer.  Your customer opens the link and completes the credit card purchase online.  Your customer will have the ease of mind that they are buying the right instrument for their application.  This level of innovative customer support is sure to impress customers as it is very unique in our industry.
Go to our online store to see what the buzz is all about.