Official Blog of Sierra--Let's Talk Flow!
---
Mar 20, 2015
This week, we continue our 2015 spotlight on engineers, focusing on the people behind the innovation that Sierra delivers on a regular basis. In our last post, I introduced you to Director of Engineering Kam Bansal, an integral part of our talented team of engineers. Sierra's innovative approach to solving flow measurement problems can be traced back to founder Dr. John G. Olin, who founded the company in 1973.
Since then, our engineering staff has continued those efforts for you, our customers. We want to help you get to know the people who not only create the equipment you use, but who also ensure it continues to provide the most accurate flow measurement results possible. You'll learn more about their areas of expertise, how they use their skills to develop and improve Sierra products, as well as how they stay up-to-date on changes in the industry.
Meet Morgan!
This week we introduce you to Morgan Ladd Zealear, Manufacturing Engineer II. You know you've picked the right career path when you choose to do your job in your spare time. That's right, Morgan loves solving engineering-related problems even when he's off the clock. Read on to find out more about Morgan.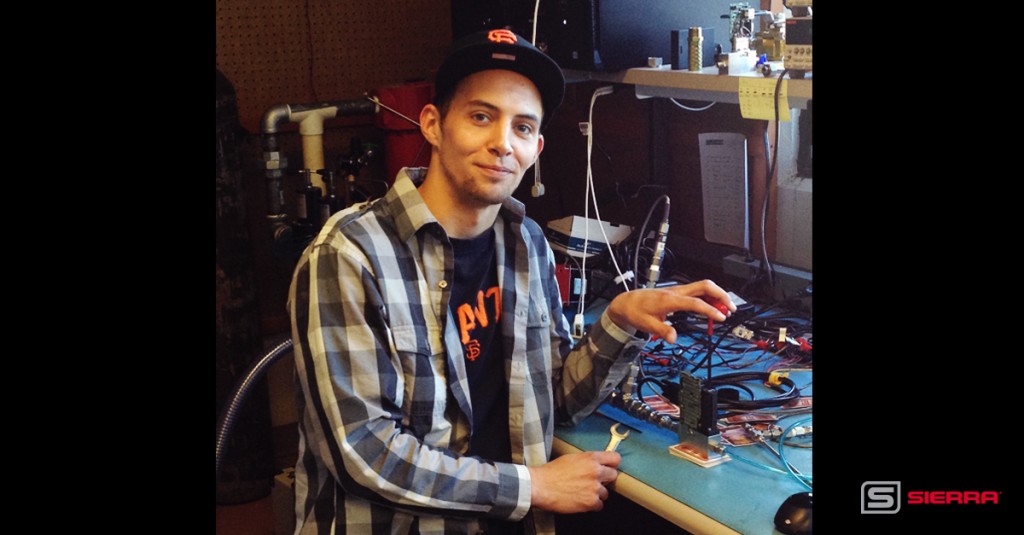 How you became interested in the field of engineering?
It's been a lifetime of interest in physics and linked systems, primarily mechanical. Also, I have an overwhelming desire to fix any and all problems, physical or meta-physical.
Why Sierra? What attracted you to the company?
I started with Sierra 7.5 years ago. I grew up in the area, so I had an interest in a manufacturing position dealing with mass flow. I got the job 11 days after graduating from the University of California, Santa Barbara!
What's your area of expertise?
I graduated with a Bachelor of Science in Mechanical Engineering from UCSB, and I have specific experience in manufacturing, electrical/signal processing, process, and fabrication engineering.
What's your favorite part of the job?
I love researching solutions to improve a product or its ability to produce. In addition, I like the challenge of creating professional solutions to aid production, and solving customer process-related issues.
How do you stay up-to-date on changes in your field of engineering?
I read articles online and in magazines, as well as attend workshops on the use of new tools.
Why is Sierra, and its staff of engineers, uniquely qualified to provide custom flow solutions?
Our team is dedicated to "entire" solutions, which means we need to understand, even better than our customers, what their issues are. Our many experts and excellent team environment work together to innovate creative solutions and prove them out thoroughly before implementation.
What do you like to do in your spare time?
Engineering! I'm also an avid motorcycle mechanic and rider, a product inventor, work with the music industry, and do private consulting as well.
Missed our last engineering spotlight? Find out more about Kam Basal, Sierra's Director of Engineering.
---