Flow Meter Calibration & Repair
Gas and Liquid Flow Calibration Services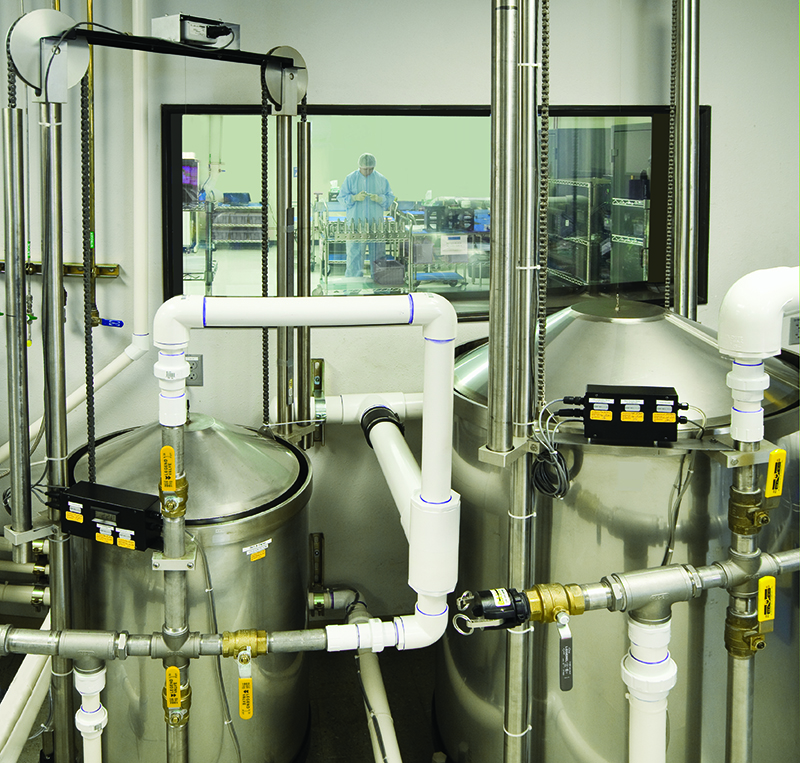 Sierra provides calibration services for mass flow meters and controllers, insertion thermal flow meters, vortex and transit-time ultrasonic flow meters across numerous brands.
We have a wide range of NIST-traceable primary standards and perform 10-point calibration over the entire flow range.
Fast turnaround and expedites are available. We also have a flow meter rental program available to reduce downtime.
Enjoy using our easy online RMA management system to quickly submit and mangage RMAs. All you have to do is ship us the unit. We'll send you automated status updates along the way and ship your unit back quickly. View our Service Brochure.
NIST-Traceable Primary Standards
We pride ourselves on over 40 years of flow meter and flow controller calibration expertise! Our NIST-traceable assets include closed loop pressurized gas flow calibration facilities, piston & bell provers, water flow loop, and a high-temperature wind tunnel. We operate under a ISO 9001 quality system and are ISA 17015 and NAVLAP compliant.
We have Flow Centers of Excellence in USA, The Netherlands and China with an additional five Authorized Service Centers located in Korea, Singapore, India, Brazil, and Mexico.
We also offer a "DIY" calibration program for easy, accurate, on-site calibration. Read Service Brochure.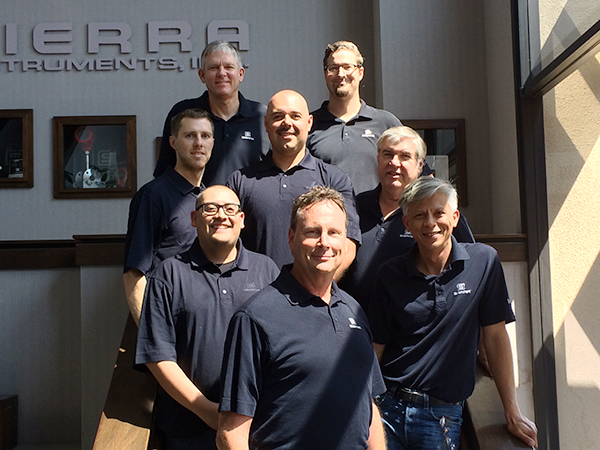 Personalized Support
Sierra CEO Matthew Olin explains, "We're a private, family-owned company and our beliefs influence the way we do business, from the top to the bottom.
So, providing personalized and customized service is central to our culture. If we make a mistake, we admit it and get it right. We've worked hard to establish credibility with our customers, and it's paramount that we do everything we can to maintain it.
The bottom line is that great flowmeter calibration and repair service starts with you and making you happy is what we're all about." Watch Video. Contact Us.
Fast Turnaround, 5-Day Expedites, Rental Programs
"Being in this industry for more than 40 years," explains Sierra CEO Matthew Olin, "we value the fact that our customers need it yesterday. We put a high value on the urgency that's inherent in the flow calibration and repair industry."
Sierra focuses on fast turnaround, expedites, and a rental program to eliminate downtime. Our many global locations help us streamline logistics and route customers to the closest service center in North America, Europe or Asia.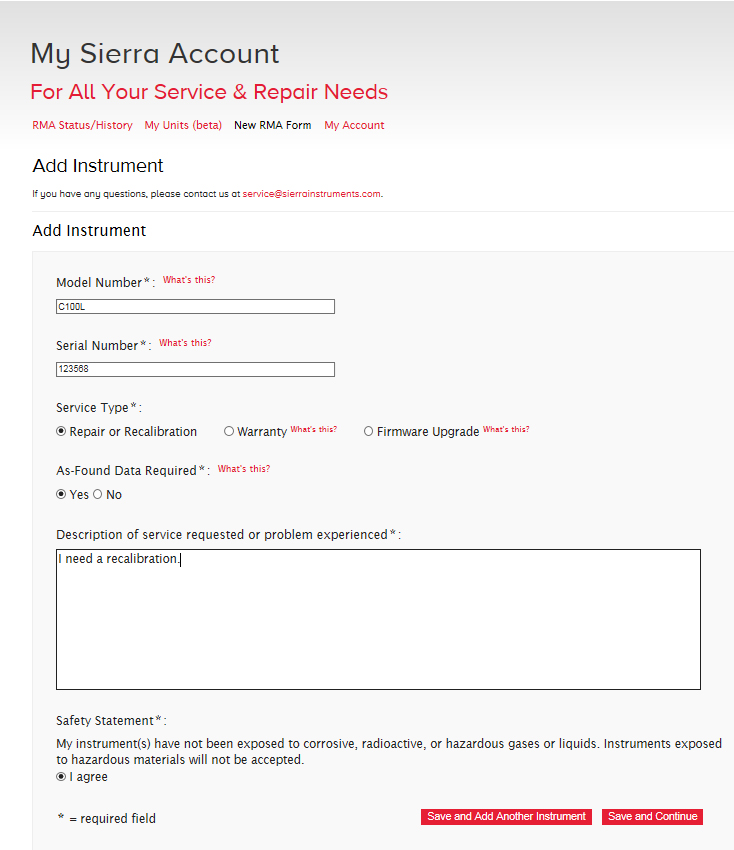 Easy Online Management System
Quickly submit your RMA online, get automated status updates and view complete meter history. For easy management of your flow meters and controllers, your personalized My Units portal allows you to quickly view flow meters up for calibration, set calibration notices, and view out of cal flow meters and controllers.Watch Video.
Factory-Direct Flow Meters Means Low Overhead
"We maintain a lean, very competitive operation that often runs 24-hours a day if necessary," explains Sierra CEO Matthew Olin. "This efficiency and productivity means competitive prices. We give you timely responses to questions and draw from over 40 years of flow calibration and manufacturing expertise. "