Official Blog of Sierra--Let's Talk Flow!
---
Aug 22, 2013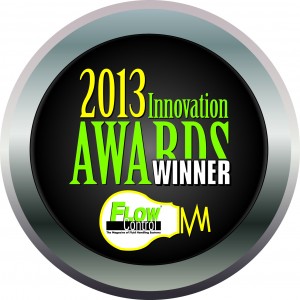 We're honored that Flow Control Magazine has recognized Sierra once again with its Innovation Award.  And we're also proud that we have been a winner of  Flow Control's Innovation award for nine straight years.

What drives innovation? It's the desire to push into uncharted territory and discover.  Innovation is what drives Sierra's engineering team—the excitement of  launching a product that solves a unique customer challenge and, without a doubt, is original technology in the market. In the journey to launch the QuadraTherm 640i/780i, the mantra has always been to design the perfect sensor, overcoming all inherent challenges of thermal flow measurement.
With the launch of our new thermal mass flow meter, we did achieve this  innovation challenge, which is also has the biggest reward for our customers. For the first time, with our four-sensor technology, we can offer customers thermal gas flow meters with accuracies of +/- .5 percent. This was just never thought possible from thermal technology!
Thanks once again to Flow Control and especially our customers for their support of Sierra's innovative flow meter solutions.
---