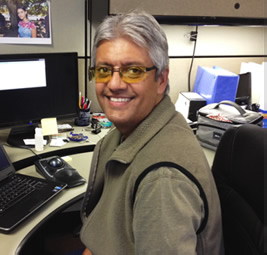 At the Heart of Sierra
We are a team of creative innovators.
Our Values & Mission
In everything we do, Sierra challenges the status quo and thrills in doing the "never before possible" to create innovative solutions for our customers. Our flow measurement and control solutions are built on an uncompromising focus on quality, delivery, people, innovation and customer support, our mission. We believe that by always staying true to our mission, we will build highly creative and productive relationships with customers that endure. We are inspired every day by our customers who demand precision to make their job easier.
Flow Measurement & Control Division
Sierra's Flow Measurement and Control Division is a global company where engineering and innovation come together to provide custom solutions for those who demand precision fluid flow measurement and control instrumentation for nearly any gas, liquid and steam application spanning across global industries as diverse as oil & gas, scientific research, energy management, semicon, clean energy, aerospace and biotech to name a few. View all applications.
More Information
Automotive Testing Division
We are a trusted designer, and manufacturer of a wide variety of vehicle testing systems. Your engine, vehicle, power train, emissions and component test rig applications will benefit from our proprietary CADET test auto-mation technology, which combines precise multi-channel control with high-speed data acquisition. In addition, our solutions also take eMotor, hybrid, motorcycle and tracked vehicle. View all applications.
More Information