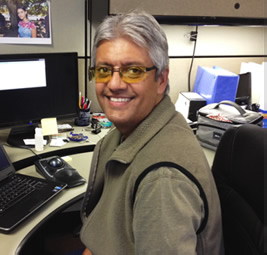 At the Heart of Sierra
Flow and Test solutions for those who demand precision.
Across Sierra's two divisions, flow measurement and automotive test, striving for the ultimate in accurate and repeatable measurement and control is the name of the game. In everything we do, we challenge the status quo and thrill in doing the "never before possible" to continually push our technologies and solutions to the next level.
Recent examples of this motivation from our Flow Division are seen in our completely reinvented iSeries InnovaMass vortex and QuadraTherm thermal flow meters. Examples from our Automotive Test Division are the completion of a new F1 engine testing facility featuring complete design / build capability, advanced engine conditioning and fuel metering and conditioning capability.
Our mission is an uncompromising focus on quality, delivery, people, innovation and customer support. We believe that by always staying true to our mission, we will build highly creative and productive relationships with our customers that endure.
Flow Measurement Division
Sierra's Flow Measurement and Control Division designs and manufactures flow instruments to cover nearly any gas, liquid and steam application spanning across global industries as diverse as oil & gas, scientific research, energy management, semicon, clean energy, aerospace and biotech to name a few. View all applications.
More Information
Automotive Test Division
Sierra's Automotive Test Division, known as Sierra-CP, is a trusted designer and manufacturer of a wide variety of automotive testing solutions ranging from engine, vehicle, powertrain, emissions and component test rigs.
We have a broad portfolio of successful test facilities that we have designed and built spanning over three decades. We are truly unique in that we own all of our technology IP ranging from test automation software and hardware to engine conditioning to fuel metering and emissions and analytical equipment.
Some Recent Projects Completed: