Ultimate OEM MFC Solutions
Thermal Mass Flow Meters & Mass Flow Controllers for BioPharm OEMs
Specifically optimized for the BioPharm industry, our NEW Redy line of thermal mass flow meters and mass flow controllers, based on stable MEMS (Micro-Electro Mechanical System) technology, offers customers a true OEM mass flow control solution with its modular design, easy integration into a gas mixing block, and flexible digital communications options. Due to the advanced, ultra-stable no-drift CMOS (Complementary Metal Oxide Semiconductor) sensor, Sierra is offering a Lifetime No-Drift Sensor Warranty, giving OEM customers the long term stability that is required.
The RedySmart was specifically designed to offer bioreactor manufacturers reliable, repeatable and flexible gas supply systems for bioreactors. This is due to the ever more demanding, critical and delicate processes in the bio-industry where rotameters are no longer suitable and mass flow controllers are improving the process.
No Drift Sensor Warranty
Want the best gas controller in the industry? Sierra defines no-drift as less than 1% of full scale over the life of the instrument. Therefore, if drift of greater than 1% of full scale occurs over the sensor's lifetime, the sensor and/or entire instrument will be repaired or replaced and recalibrated free of charge. Learn More.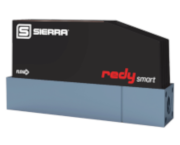 The Ultimate OEM / MFC
Lifetime No-Drift Sensor Warranty
Ultimate OEM MFC-modular, compact footprint, connect power cable & communication system
MEMS sensor stability- Lifetime no-drift sensor warranty
Direct mass flow with thermal technology- no temp or pressure compensation
Precision electromagnetic valve control
Competitive OEM pricing- Cost-effective solutions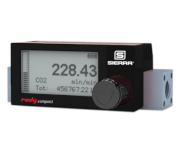 Compact Mass Flow Meters & Regulators- Perfect VA Replacement
Direct Mass Flow, not volumetric, for highest accuracy & repeatability
High-precision MEMS technology: No-drift (lifetime warranty) CMOS sensor
Compact Footprint for easy drop in replacement to VA meters
Regulate flow with high resolution manual setpoint
Battery operated, with large, easy-to-use touchscreen display, automatic screen adjustment (0°/90°/180°/270°)
We're sorry, your filter request has no results. Please try again.