Monterey, California –
Sierra Instruments is pleased to announce that their redesigned website portal (
sierrainstruments.com
) and new FastShip™ access to their online store are now live. Sierra has redesigned entry to the site with both engineers and those new to flow instruments in mind. The responsive format is more user-friendly and easier to navigate with streamlined menus and simple access to resources and information on products and services.
"Our primary goal was to update our site to help our customers get the right product information to choose the right
flow meter
for their application as quickly as possible," says Erica Giannini, Vice President of Sierra Instruments. "It reflects Sierra's commitment to our Brand Vision – We understand flow is tough. We can solve this together."
Customers with immediate needs will find the new
FastShip
access to Sierra's online store a complete source for all pre-built, in-stock units that can ship immediately.
Additionally, Sierra has added translated web pages in French, Dutch and German. Users will find a host of subtler changes all designed to improve their Sierra experience.
Check out Sierra's new site today
www.sierrainstruments.com
.
We understand flow is tough. We can solve this together.
A global leader in flow measurement and control for over 45 years, Sierra Instruments designs and manufactures fluid flow measurement and control solutions for customers spanning global industries as diverse as scientific research, oil & gas, energy management, semiconductor, clean energy, aerospace and biotech to name a few. Sierra provides state-of-the-art calibration and fast localized service. With over 150 locations in over 50 countries, Sierra is uniquely positioned to provide innovative products and lifetime support for the leading companies of today and the growth enterprises of tomorrow.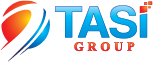 Sierra Instruments is a member of the TASI Group.
Contact Information
Sierra Instruments, 5 Harris Court, Building L, Monterey, CA 93940
Web:
www.sierrainstruments.com
Phone: 800-866-0200 / 831-373-0200 Fax: 831 Email:
m_washington@sierrainstruments.com