Official Blog of Sierra--Let's Talk Flow!
5 Reasons to Stay at Your Job for 25 Years!
---
Jan 06, 2014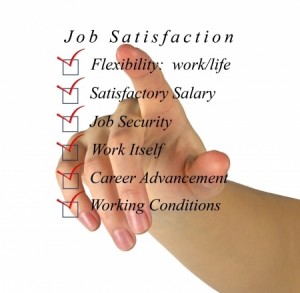 In Silicon Valley, where the Facebooks, Twitters, and Googles of the world thrive, job hopping is a common practice. It's part of the Silicon tech culture to dive into a start-up, work relentlessly for 3 to 5 years and move on to the next endeavor. Just 70 miles south of this transient Silicon Valley workforce, however, is Monterey County, which drives a different business culture and where Sierra is located.
In this beautiful tourist town, you'll find hints of the days when employees dedicated their lives to one career.  At Sierra's 2013 Christmas party, we honored several of our employees who have been with us, dedicating their lives to helping customers, for 5, 10, 20, even a few at 25 years!  In the steadier pace of the industrial market, Sierra's loyal, dedicated employees offer customers a unique mix of technological expertise and commitment to solving customer challenges, seeing issues through to their resolution, and striving to help people.
The 2013 longevity award winners are pictured with Sierra President , Matthew Olin, who spoke from his heart at our annual Christmas Party, about each recipients importance and contribution to Sierra's great success.  I asked the recipients to express a  few reasons why they  have stayed at Sierra for so long:
1. You never stop learning. At Sierra, employees always have the opportunity to learn and grow in their field of expertise. That's why we're at the top of our game and continue to provide the most innovative flow meter solutions in the industry.
2. You build a life in a beautiful community. Sierra employees don't just have jobs, they have careers and a fantastic area to raise their family and contribute to the community. Monterey really is a blend of sophisticated tourism, extraordinary beauty, and innovative technology.
3. You become a part of a work family. Sierra is always looking for new ways to make sure employees enjoy coming to work everyday.  Many employees say "we are family."
4. You share in strong company values. Being loyal to employees carries over into a deep sense of loyalty to our customers. We really care!
5. You pass on tribal knowledge. With so much longevity of so many employees, we all pitch in and help one another learn the ropes to provide customer solutions that not only impact the bottom line, but provide the best ROI as well.
So the next time you're in need of an innovative flow meter solution, contact us. Our experienced employees are sure to provide the solution you need!
---