Official Blog of Sierra--Let's Talk Flow!
Announcing Our Redesigned Website and New FastShip™ Online Sales Platform
---
Aug 16, 2019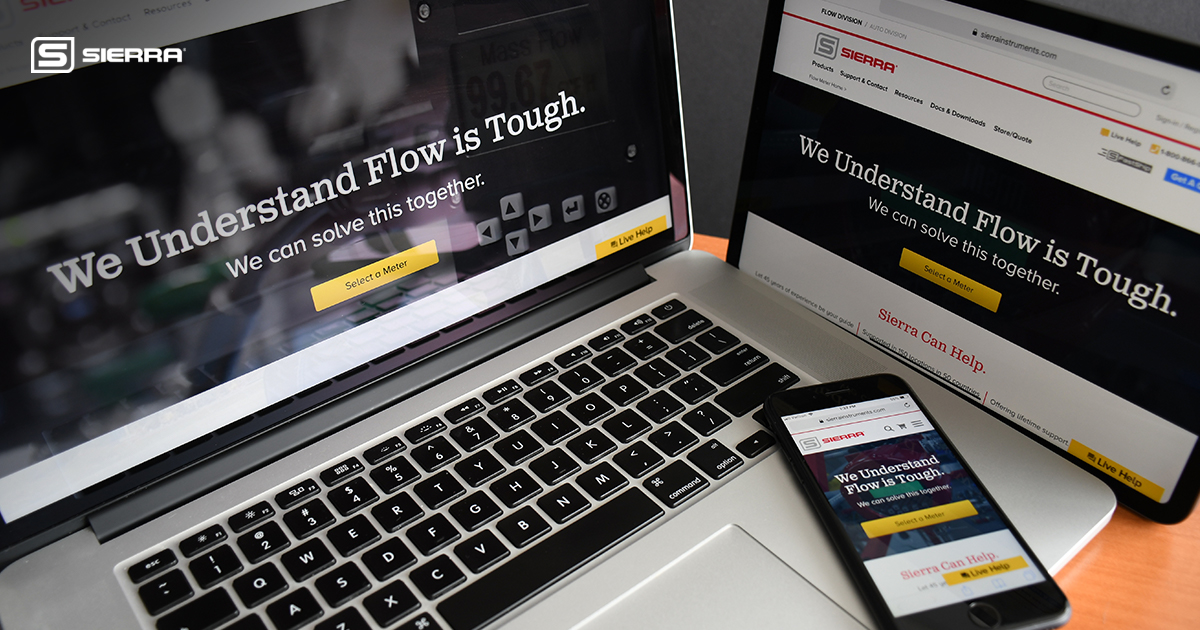 Exciting News! We have redesigned Sierra's site (sierrainstruments.com) with you in mind.  We do "understand flow is tough," so the user experience and user interface of our new homepage are geared toward helping you find any flow meter or other products you need-in just 3 clicks. We are also rolling out our new FastShip™ platform for online products that ship next day. Easily sort and find products for fast delivery. We have created an uncluttered design that is easy to navigate and more user-friendly, responsive layout design for all platforms, simplified RFQ forms, streamlined menus, and more resources and information on our different types of flow products and services.
Fast Ship
The new FastShip platform to our online sales store is a source for all pre-built, in-stock units that can ship immediately.
Additionally, we have added translated web pages in French, Dutch, and German. There is also a host of smaller but impactful changes, all to make your experience of the Sierra site better for you.
We hope you like the changes, and please let us know if you have any suggestions by using the feedback button on this blog post or drop us an email at info@sierrainstruments.com.
---