Official Blog of Sierra--Let's Talk Flow!
Sierra Announces NEW 2021 Berwind Foundation Scholarship Program Winners
---
May 06, 2021
Sierra is leading the charge! We are proud to announce that another member of the Sierra family has been awarded the Berwind Foundation Scholarship award for 2021!
Please join us in congratulating Jaden Balanon, son of Edwin Balanon Sierra Welder I, as this year's winner of the Charles G. Berwind Foundation Scholarship Program award. The scholarship garners a competitive field of applicants with only 15 students awarded financial scholarships of undisclosed amounts. The award is made possible to Sierra's team members through our parent company Berwind Corporation. Like Sierra, Berwind Corporation roots itself in family and community and the scholarship was created in that spirit.  Congratulations Jaden Balanon! Jaden is the third winner of the Charles G. Berwind Foundation Scholarship Program award from the Sierra family-lets keep the winning streak going. Great job Sierra!
Jaden Balanon -2021 Winner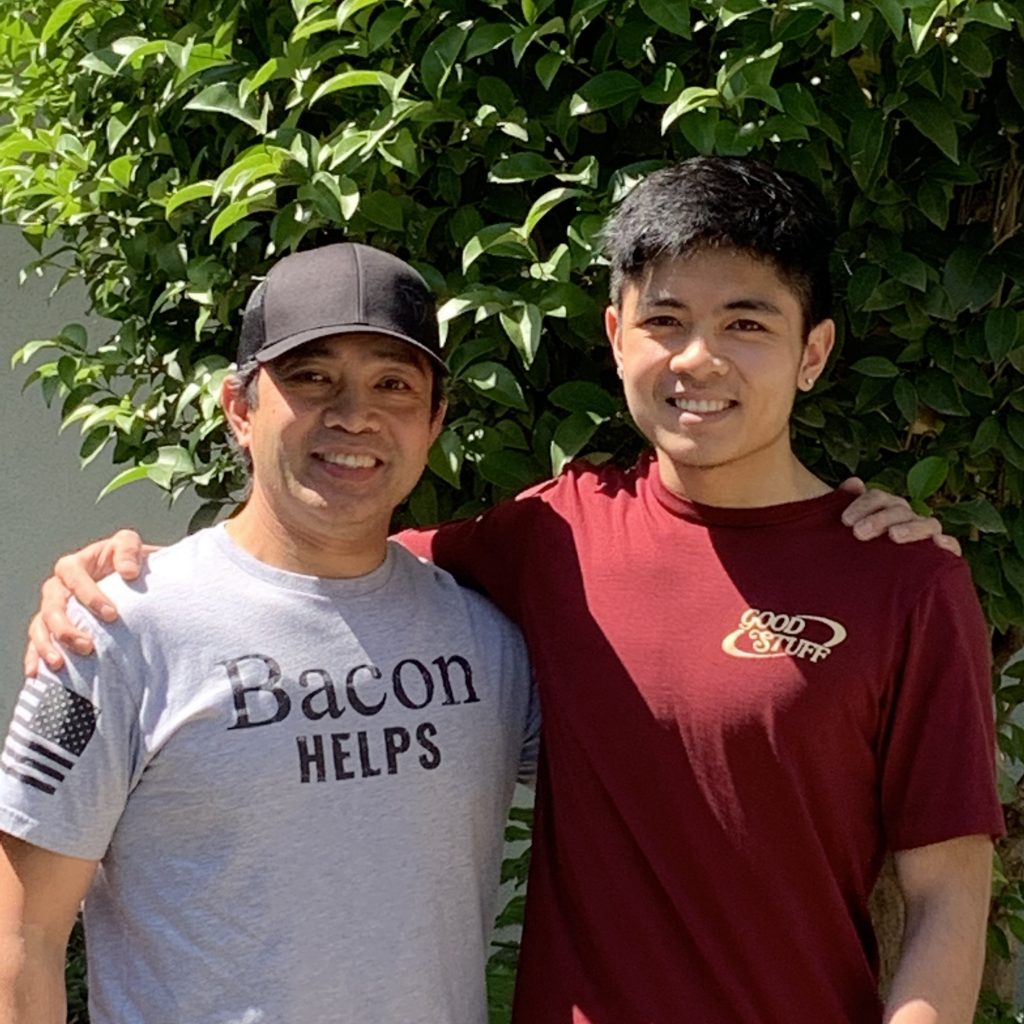 Jaden graduated in the class of 2020 at the top of his class from Sanger High School in Sanger, California. He is currently attending San Jose State University and pursuing a degree in Aerospace Engineering. This award is a blessing to Jaden as it relieves financial pressure and allows him to focus on his education. He plans to graduate from San Jose State University with a Bachelor's degree in Aerospace Engineering and work as an aircraft technician. This past school year has not been easy for most, including Jaden. However, his determination and resiliency have allowed him to succeed in a very challenging course load and overcome the adversities.
We caught up with Sierra 2020 winners Nyra Usi and Kateleen Alcantara to see how both young women are doing in pursuit of their goals.
2020 Berwind Award Winnings-What are They Up to Now?
Nyra Usi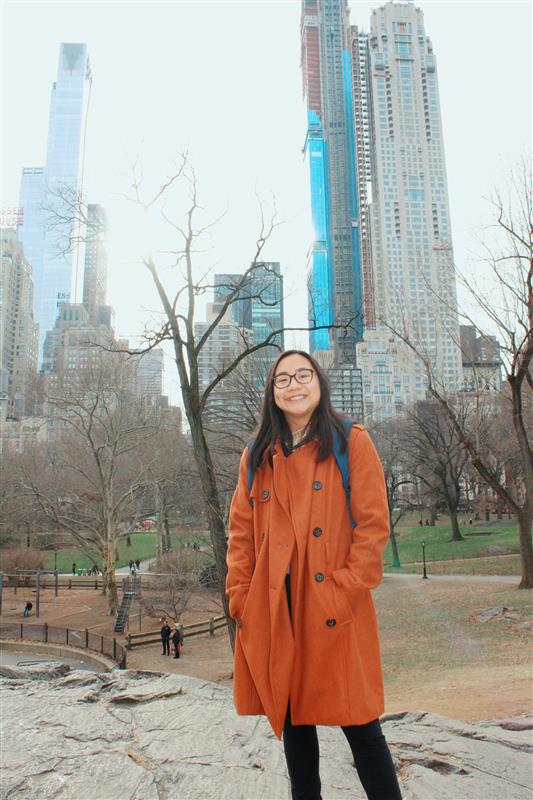 Nyra Usi, daughter of Freynold Usi Sierra Engineer, is currently attending California State University Monterey Bay (CSUMB) and is pursuing a Bachelor's degree in Computer Science.
I'm doing well in school (still maintaining a 4.0 GPA), but am a lot busier than usual. Along with my regular classes, I attend extracurricular programs like Above and Beyond Computer Science (ABCs), a program teaching students skills (networking, open-source projects) to land internships, as it's encouraged by my CS++ program in order to further our futures. I'm currently employed in two different jobs as well (both for helping students in school and their careers). The first job being a Teacher's Assistant (TA) for Intro to Programming and the second job being a Student Accelerator (SA) for the Computer Talent Initiative Accelerate Program which strives to do the same thing that ABCs does. Though I'm a lot busier, meeting all kinds of different people and the connections I've made with them because of these programs have made it all worth it.
Many, many thanks to the Charles G. Berwind Foundation, Sierra Instruments, and most importantly, my father. It's because of you that my future looks bright and promising.
Kateleen Alcantara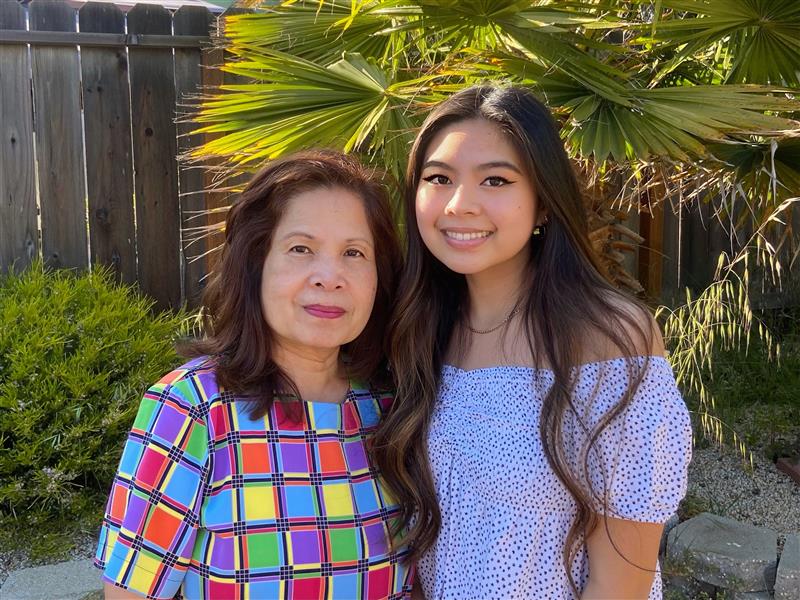 Kateleen Alcantara, daughter of Elizbeth Alcantara Sierra Accountant, attends the University of California, Irvine, and is pursuing a Bachelor of Science in Aerospace Engineering degree.


Despite the challenging transition from in-person to virtual learning, I've learned a lot about myself and my work ethic this past year. Adapting to the increasing difficulty in my classes and being exposed to more engineering concepts has simultaneously taught me to overcome and appreciate what I'm learning even if it's through remote learning. My second year at UCI has been a rough journey, but the hard work has definitely paid off as I am now on the Dean's Honors list and more passionate about aerospace engineering than ever before.
We at Sierra are very proud of these three incredible young people and look forward to seeing what they accomplish in the future.
About the Charles G. Berwind Foundation Scholarship Program
The Charles G. Berwind Foundation Scholarship Program was founded in 1974 by the Berwind Corporation and members of the Berwind in honor of Charles G. Berwind, Sr., whose interest in promoting the welfare of young men and women was a lifelong avocation.
The purpose of the Foundation is to encourage and assist high school and college students who are children of employees of Berwind and its affiliates located within and outside the U.S. to attend accredited institutions of higher learning in the U.S. All eligible students of Berwind employees planning to attend such institutions in the U.S. were encouraged to apply.
Learn more about the Charles G. Berwind Foundation Scholarship Program.
---