Official Blog of Sierra--Let's Talk Flow!
Now Measure All Flow Energy In Your Facility — One Solution — Three Metering Technologies
---
Jul 01, 2017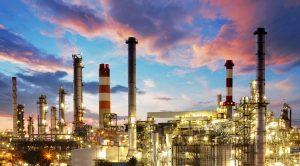 Facilities managers at large facilities often have the challenging task of managing all the flow energy in their facility with the mandate from upper management to save money on energy costs. To accomplish this goal, it's critical to get accurate flow measurement data of the flow energy in your facility such as: natural gas, compressed air, steam, chilled and hot water.
The next challenge is to find the right flow meters for these gas, liquid, and steam applications. Often many different technologies are needed depending on the type of fluid being measured and many different flow meter companies must be used. Dealing with different companies and technologies can be very time consuming, expensive, and ultimately frustrating.
Sierra is tackling this issue with our new Big-3™ flow energy management strategy. Sierra now offers facilities managers a "one-stop shop" for all flow meters needed for effective flow energy management—all made in the USA and supported globally by our network of over 150 locations in over 50 countries.
We design and manufacture thermal mass flow meters for accurate compressed air and natural gas measurement, vortex shedding flow meters for steam and water measurement, and transit-time ultrasonic flow meters for liquid flow measurement. Product commissioning and training, lifetime tech support, and a global network of flow experts from one company make it easy to install and operate all gas, liquid and steam flow meters.
In addition, for easy integration into your facility, Sierra's "Big-3" thermal, vortex, and ultrasonic (TVU) flow meters have:


Sierra's commitment to great sensors with lifetime warranty—over 40 years of flow meter innovation and expertise


Shared firmware platform—Raptor OS operating system


Shared software apps for ease of use, so no learning new software and local display interface menu structures for each device


Major focus on excellent, fully automated, calibration facilities


Broad application capability (gas, liquid, steam)


One company, one point of contact for all three flow metering technologies


All designed, built and calibrated by Sierra in Monterey, CA USA


Watch Video
Let me explain more about Sierra's new Big-3™ strategy and how it can help you transform your flow energy measurement strategy by watching this short video.
https://
---