Official Blog of Sierra--Let's Talk Flow!
Sierra's Top Flow Blogs of 2017
---
Jan 05, 2018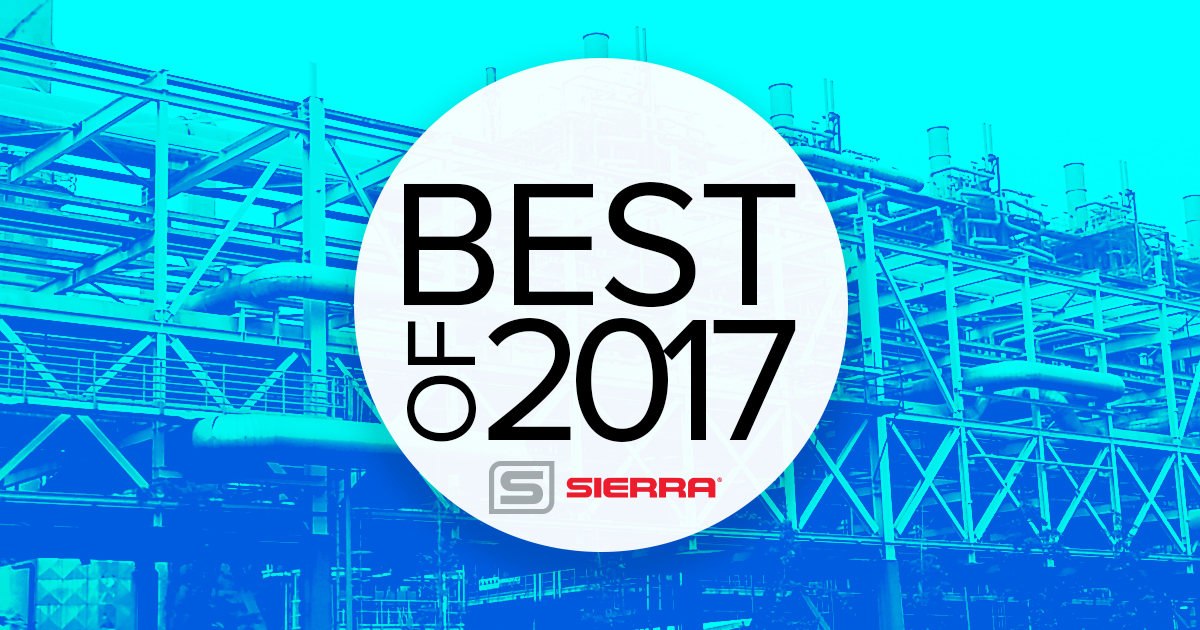 Another year has come and gone, and it certainly was a big one for Sierra and our customers! Let's look back at the news and top content that we shared with you in 2017.
Most Popular Blog Posts from 2017
We love sharing our news and providing useful flow meter information with you through our Let's Talk Flow Blog. Here are the posts that resonated best with our readers last year, complete with links so you can catch up if you missed any.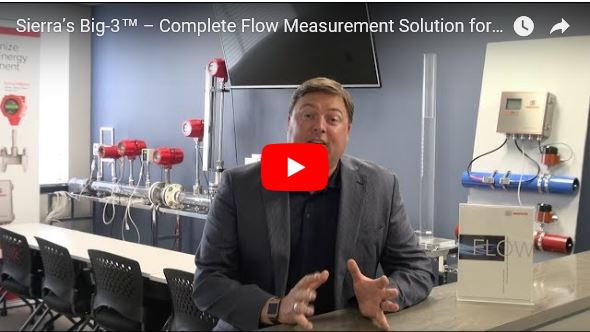 Measure All Flow Energy in Your Facility-ONE Solution-Three Metering Technologies 
The pressure is on your shoulders to make the smartest decisions in 2018 to measure all the gas, liquid, and steam flow energy in your facility. In this video, learn how ONE complete flow energy management solution can simplify the flow energy management in your factory.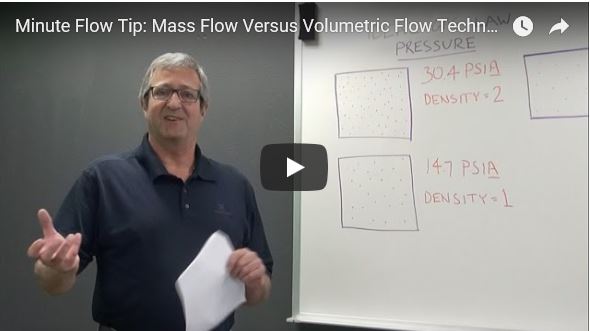 [Minute Flow Tip Video] Mass Flow Versus Volumetric Flow Technology
What's the Mass Flow Advantage? Chief Engineer, John Smitherman explains the vast differences between gas mass flow rate and volumetric flow rate.  Learn why mass flow technology greatly improves measurement accuracy in this Minute Flow Tip Video.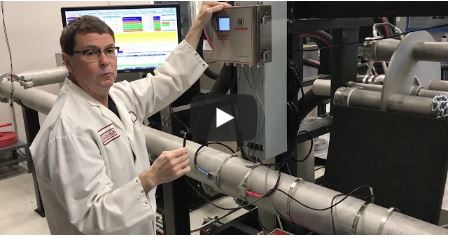 Making Ultrasonic Liquid Flow Meter Installation Easier

Clamp-on Ultrasonic flow meters are the perfect flow meter for liquid flow measurement. But finding the perfect signal can sometimes be difficult. Sierra's Product Line Director, Scott Rouse, demonstrates how on board Software Apps on an InnovaSonic 207i ultrasonic liquid flow meter make set up simply with an easy "12-step" program.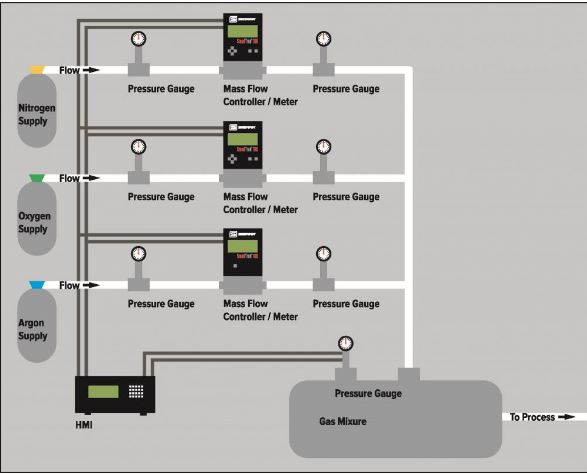 How to Supercharge the SmartTrak Mass Flow Controller with Compod

Learn how to streamline, simplify, and save time and money with the Compod upgrade for the SmartTrak 100 mass flow meter and controller.  Set up simple process control systems driven by SmartTrak with Compod without the need for PLCs or computers.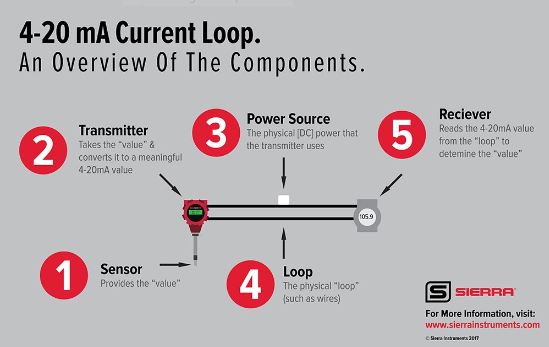 Understanding  4-20 mA Current Loop Communications

Many times, customers ask  "how do I get accurate 4-20mA output readings?" for 4-20mA output devices. Kam Bansal, Director of Engineering, explains 4-20mA communications protocol, step-by-step to dispel the complications and confusion around the protocol to get you set up and running.
Oldies, but Goodies
The more things change, the more they stay the same. Or so it seems based on the continued popularity of these older posts that continue to draw readers.
Tuning Your Boiler for EPA Boiler MACT Compliance

Our most popular new post in 2016 remained hot through 2017 as the three-year grace period on the EPA's Boiler MACT expired in January 2017. In the article, we discussed the regulations, three ways to tune a boiler for compliance, and how flow meters can help your company comply.
Flow Meter Do's and Don'ts with Ammonia

Five years after it was published, this post is still one of our most popular. We knew we had to write this post when a number of engineers and researchers stopped by our booth at Pitcon in 2012 to ask about ammonia flow measurement. Years later, the precautions stand true and are critical if you are using a flow meter for an ammonia application.
Methods & Pitfalls of In-Situ Calibration Validation of Thermal Flowmeters

"In-situ" means in place, meaning that you don't have to return your instrument to the facility to have it recalibrated and recertified. You can certainly see the allure of that, but there are pitfalls. Read this post to learn how to get reliable results and avoid false positives.
We hope you enjoyed this look back at 2017 and that you continue to follow us through 2018. We look forward to bringing you more of the best flow information online in the coming year.
---