Official Blog of Sierra--Let's Talk Flow!
Engineering Spotlight: Meet Manufacturing Engineer Max Waterstone
---
Jan 30, 2015
Innovative engineering is the lifeblood of Sierra Instruments and has been since Dr. John G. Olin founded the company in 1973. Our team of engineers work together to continuously improve the products you use every day to ensure the accuracy that you've come to expect from Sierra flow meters and controllers. We've created an atmosphere that supports you, our customers, and our engineering team is at the heart of those efforts. After all, people are the inspiration for innovation.
In this series, we're featuring key members of the Sierra engineering staff, so you can get to know the people of Sierra a little better. You can learn more about their areas of expertise, how they use their skills to develop and improve Sierra products, as well as how they stay up-to-date on changes in the industry.
Meet Max!
This profile focuses on Max Waterstone, a Manufacturing Engineer who has been with Sierra since 2013. An aptitude for science and math led Max to the field of engineering, but it was innovation that drew him to Sierra. That and the "sheer coolness factor" of the potential engineering has to improve flow measurement and control for customers.  Max also happens to be our Chief Safety Advocate at Sierra—safety first!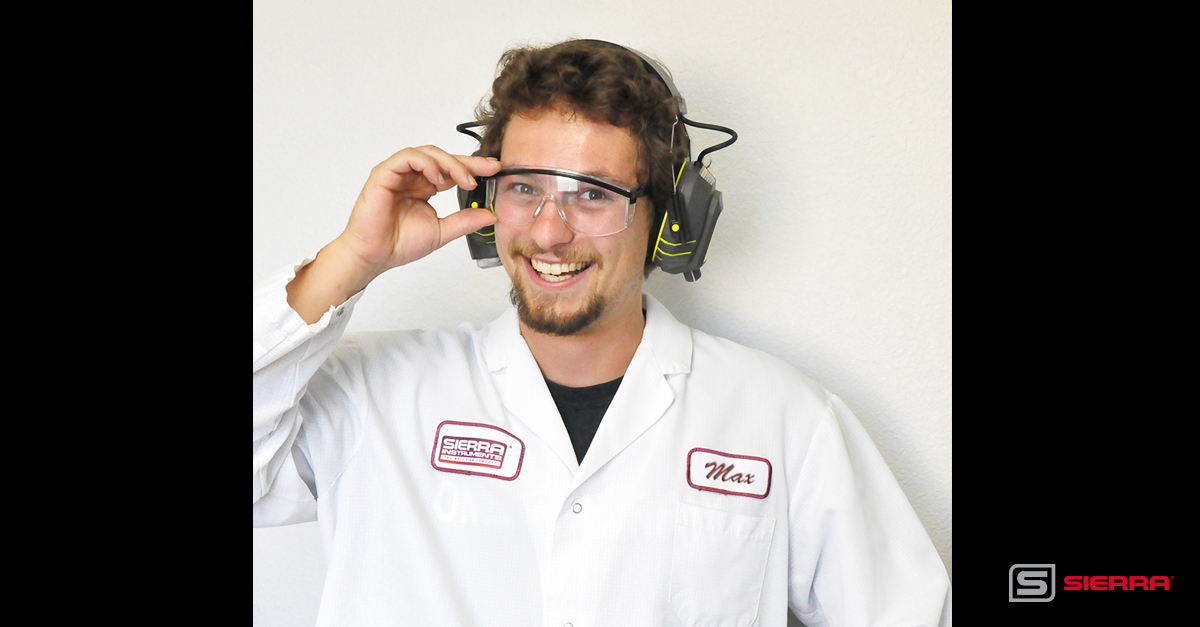 How did you become interested in the field of engineering?When I was growing up, I had a number of engineers in my family and always looked up to them. I've also always had an aptitude for science and math, which pointed me toward engineering. My high school had an engineering academy program that consisted of basic physics, metal/wood shop and CAD design. It was in that academy that I found my love for engineering and in cultivating my ability to create things that work in the physical world.
Why Sierra? What attracted you to the company?
I grew up hearing about Sierra from my family members and came to understand that it was a place of innovation and creating exciting technologies. I also participated in two summer internships here at Sierra, which further illuminated the company for me and solidified my decision to pursue a career at Sierra.
What's your area of expertise?
I have a degree in Manufacturing Engineer Environmental Sciences with a focus on Energy Production and Climate Change, but my first three years of education were under a Mechanical Engineering major. Since starting at Sierra, I've developed an expertise in technical facilities and manufacturing processes.
What's your favorite part of your job?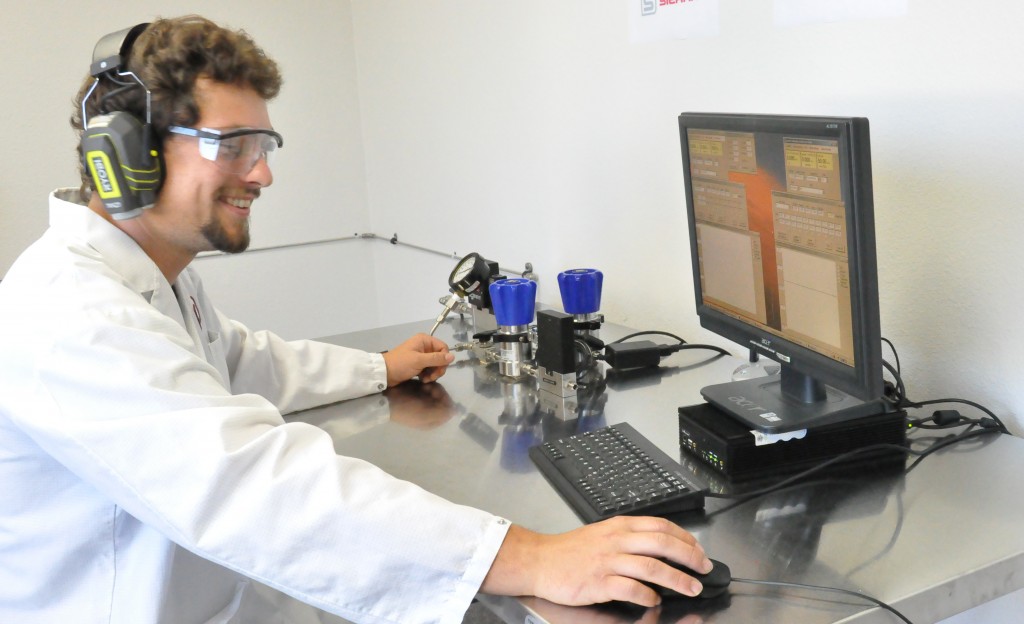 My favorite part of the job is getting to design, create and install professional-grade facilities that improve the quality of our product, improve the working conditions of employees and last for a long time.
How do you stay up-to-date on changes in the flow meter industry?
I frequent tech blogs on the internet and receive subscriptions to magazine publications that talk about manufacturing processes. Also, the Sierra engineering team has a culture of sharing new and exciting information related to our fields, and talking about the sheer "coolness" factor and potential applications within the field of flow measurement and control. This is what makes up the majority of our engineering room banter.
Why is Sierra, and its staff of engineers, uniquely qualified to provide custom flow solutions?
Our engineering team here at Sierra is comprised of individuals who are all experts in their specified fields. We have expert mechanical engineers, manufacturing engineers, chemical engineers, programming engineers, and many more, all of whom enable Sierra to tackle very difficult flow measurement and control applications and use Sierra products to solve them.
We know you love engineering, but what do you like to do in your spare time?
In my spare time, I like to mountain bike, brew beer, garden, hike and generally explore the outdoors.
---