Official Blog of Sierra--Let's Talk Flow!
Engineering Spotlight: Meet John!
---
Aug 14, 2015
Our talented team of engineers is at the heart of all our flow innovations and solutions here at Sierra. From design to production to finished product, our engineers oversee the creation and implementation of equipment designed to help you measure flow more accurately for consistent results.
So what makes our engineers tick? Most had an interest in math and science growing up, and while engineering may not have been their first academic path, the profession drew them back in. We're glad that's the case with the subject of our fourth engineer spotlight, John Smitherman. John serves as our Chief Engineer and has been with Sierra for the past 22 years.
While we're sure he would have made an excellent teacher, we're glad he made the switch to engineering early in his college career! In short, John loves the entire production cycle from design to shipping out a product that will deliver results based on customer expectations. Read on to find out more about John.
Meet John-Chief Engineer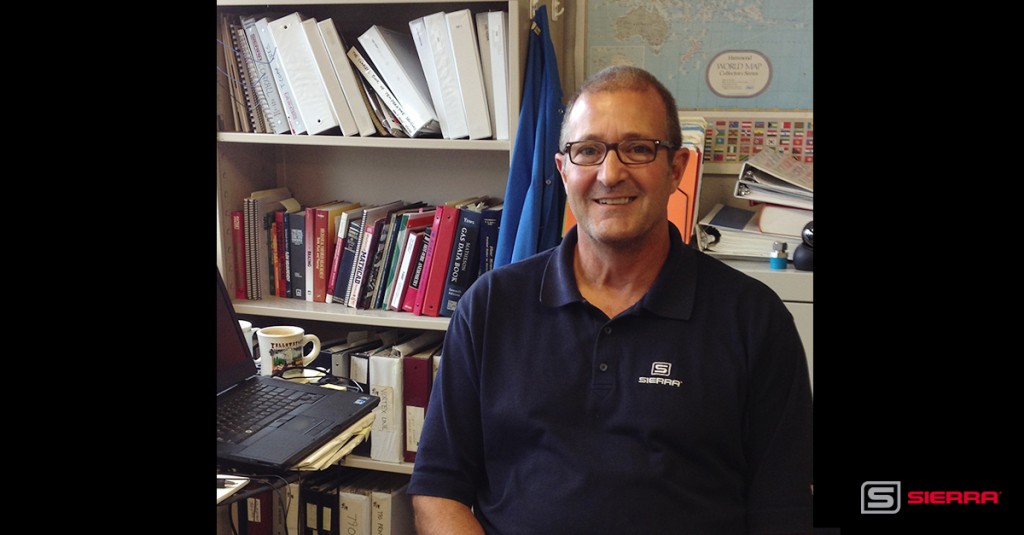 How you became interested in the field of engineering?
I grew up interested in Math and Science. I first thought that I might want to be a teacher, but I switched to engineering early in my college career. I also followed space exploration, and I ended up working for an aerospace company out of college. Boats and motors also interested me to the point where I was racing boats as a teenager.
How long have you been with Sierra? What attracted you to the company?
I've been with Sierra for 22 years. Before working at Sierra, I was working for a company that was consolidated and relocated to Tennessee. I was anxious to stay in this area, and had some friends that worked at Sierra. I hired on to commercialize what is now the BG3 Elite Engine Particulate Emissions Sampler as a project engineer.
What's your area of expertise?
Product development, R&D, manufacturing, production, and service support. I also manage specials engineering.
What's your favorite part of the job? Is it research? Design? Production, actually seeing a finished product?
All of the above! In summary, it is starting with a clean sheet of paper, leading up to shipping the products. (It needs to work well, and look good!)
How do you stay up-to-date on changes in your field of engineering?
Evaluate competitors, read technical articles, study patents.
Why is Sierra, and its staff of engineers, uniquely qualified to provide custom flow solutions?
We have a great team with a variety of skills. We can design products, design software and firmware, test products, measure performance, write procedures for manufacturing, as well as technically support sales, service and marketing.
What do you like to do in your spare time?
I like to spend time with my wife, sons and grandkids. I also enjoy surfing, paddling, back packing, fishing, as well as building things for my wife.
---