Official Blog of Sierra--Let's Talk Flow!
SmartTrak MFC Highlighed on NOVA TV Program
---
Jan 13, 2014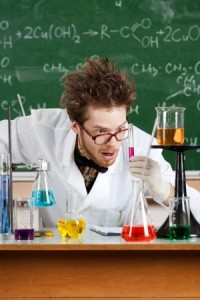 It's alive! No, I'm not talking about Dr. Frankenstein's monster. But you'd be surprised by what researchers have discovered in the area of therapeutic hypothermia, or using hydrogen sulfide to slow the body's demand for oxygen.
A recent episode of NOVA, "Making Stuff Colder," highlights research being conducted by Mark Roth, a biochemist for the Fred Hutchinson Cancer Research Center. Roth has discovered that hydrogen sulfide slows the brain's demand for oxygen in extreme cold, which can be beneficial for trauma patients susceptible to oxygen deprivation.
In studies with rats, Roth can actually bring the rats "back to life" after reaching hypothermia with optimal amounts of hydrogen sulfide. Roth hopes to duplicate this process with people in trauma situations, effectively saving thousands of lives by delivering hydrogen sulfide intravenously and decreasing the need for oxygen.
As shown in the video,  Roth and his team relied on Sierra's SmartTrak 100 mass flow meter to accurately measure the gases used in the testing process. See the SmartTrak in action in the NOVA video below (frame 18:32):
https://
Wondering how a mass flow meter could positively impact your research? Contact us for more information.
---