Official Blog of Sierra--Let's Talk Flow!
Sierra Builds Operational Excellence with Management Team Additions
---
Feb 02, 2023
Our focus this year is on making operational excellence a more tangible and measurable part of the customer experience. That starts with getting the right people in the right positions throughout the organization who can deliver at the highest level.
We want to give a warm welcome to four new additions to the Sierra Management Team. Richard Brewer joins Sierra as Director of Operations, Jerry Mullison will be Sierra's new Director of Engineering, Robert Cid is our new Director of Marketing, and Joseph Sarto is our new HR Manager.  Tommy Kobayashi will transition to Sierra's Senior Service Manager.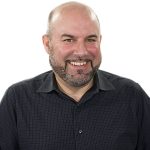 Richard Brewer – Director of Operations
Richard joins Sierra with extensive experience in mechanical and process engineering, working with industry-leading companies such as Hypertherm, Inc., Emerson Network Power, Read-Rite (now a part of Western Digital), and Bruker Corporation. Before joining Sierra, Richard was the Manufacturing Revenue Manager at Bruker Corporation, responsible for ensuring on-time delivery of a broad range of products from Bruker's Worldwide Manufacturing facilities. He holds a BS in Mechanical Engineering from Worcester Polytechnic institute and has six patents in microprocessor and data center cooling. Richard's primary focus will be to lead the Process Engineering and Operation Teams to ensure factory operational excellence and customer satisfaction.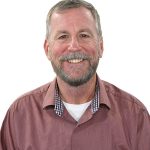 Jerry Mullison-Director of Engineering
Jerry has over twenty-five years of experience in developing, manufacturing, and selling highly technical instruments. He is experienced in all aspects of new product development, from ideation to production hand-off. He is the author of innovative patents, frequently speaks at technical conferences, and publishes papers on instrument development. Jerry's focus will be to lead the flow engineering teams to continue developing the best mass flow measurement and control instruments in the world.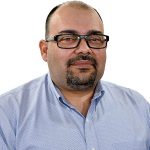 Robert Cid-Director of Marketing
Robert comes to Sierra with experience in launching industrial products that are used around the world. Most recently, Robert was the Senior Global Product Manager at Bruker Nano Sciences in San Jose, who design and manufacture 3D optical metrology tools. While at Bruker, his product portfolio doubled revenue by securing leadership in existing and new markets. Robert's focus at Sierra will be to lead our team of marketing and product managers in continuing to provide innovative world-class flow solutions.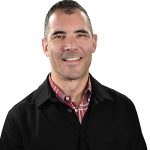 Joseph Sarto-Human Resources Manager
Joseph comes to Sierra from the Fenton & Keller Law Firm, where he served as Business Operations Officer. Before that, he worked in the residential care industry, managing several facilities, including Merrill Gardens in Monterey, Northstar Senior Living in Castro Valley, and, most recently, Paradise Villa Assisted Living in Santa Cruz. He will manage employee relations at Sierra, which includes training, performance management, onboarding, talent acquisition, and employment law compliance.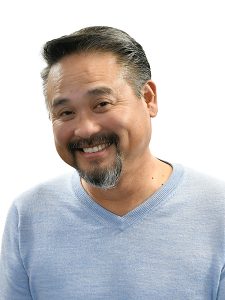 Tommy Kobayashi – Senior Service Manager
A longtime valuable member of the Sierra team, Tommy is transitioning to the role of Senior Service Manager. With over 30 years in mass flow measurement and control manufacturing, Tommy's broad experience is ideal for spearheading Sierra's Service Department. His focus will be to launch Sierra's Service 2.0 and optimize service product offerings to enhance customer satisfaction.
Sierra Instruments is always looking for the best of the best. See our current job openings if you or someone you know is looking for a job in the flow measurement industry. Current job openings.
TASI FLOW: In 2019 Sierra had the good fortune to join the TASI Group and benefit from their vision of operational excellence, geographic expansion, and innovation
---