Official Blog of Sierra--Let's Talk Flow!
Flow Meter Focus: Sierra's Biggest Stories from 2015
---
Jan 04, 2016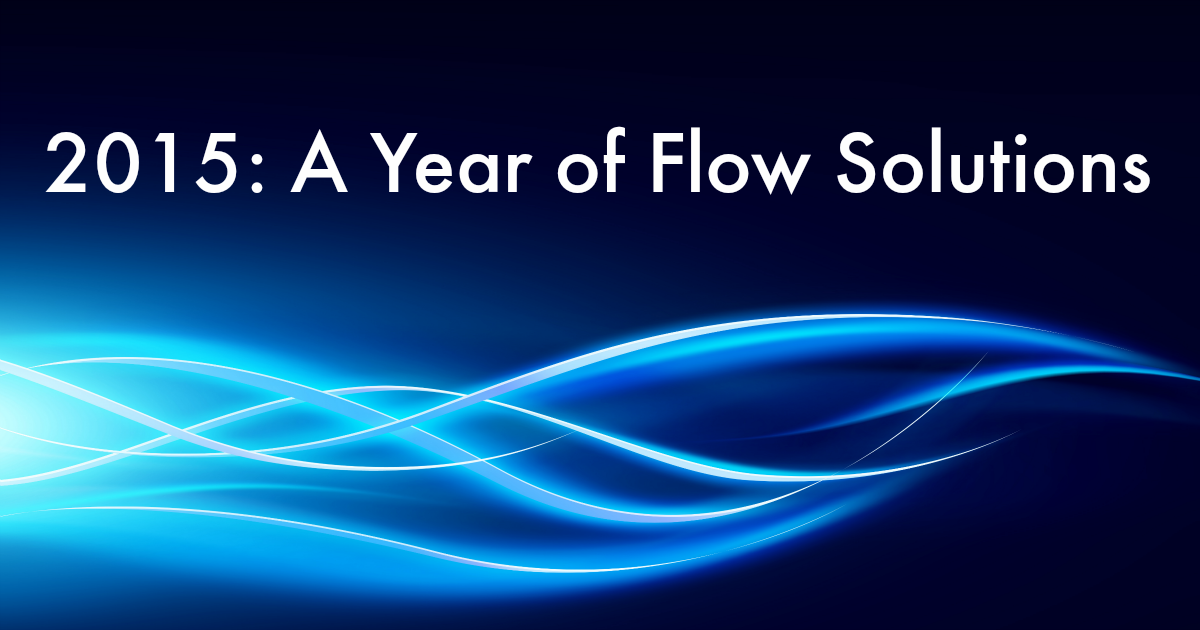 Can you believe it's 2016? At Sierra, 2015 was a busy year of launches with our new website, vortex mass flow meter product line, and employee development with Sierra University. Every step of the way we were inspired to bring our products and customer experience to the next level.
One of the areas of our website we enjoy most is our "Let's Talk Flow" blog. It allows us to take you behind the scenes here at Sierra, meet our team members, keep you up-to-date on the latest Sierra news and share our knowledge with you. We thought it would be fun to take a look back at the most popular and biggest stories of 2015.
Sierra's Biggest News
These two blog posts introduced the two biggest pieces of news from Sierra in 2015. Both projects are the result of months of hard work, energy and innovation by team Sierra. We couldn't be prouder of our amazing team and the new product and website they created.
We completely re-designed our InnovaMass iSeries, bringing you the next generation 240i and 241i vortex volumetric flow and multivariable mass flow meters. Visit the blog post to watch the introduction video and learn more about the new features and improvements.
New Sierra Instruments Website
We're always striving to make finding the right information and ordering the right flow meter for your application easier. As more and more customers rely on SierraInstruments.com for information, education, and easy ordering, we wanted you to be able to find what you need with minimal clicks. Visit the blog post to find out more about our new website and take a video tour of the site.
Most Popular Posts from 2015
These were the top three stories our customers found most interesting in 2015. If you missed one, click through and catch up!
Engineering Spotlight: Meet Morgan!
The innovation at Sierra wouldn't happen without our dedicated and excellent engineering staff. We took you behind the scenes to meet the people that make your flow solutions possible. In this Engineering Spotlight, we introduced Morgan Zealear, one of Sierra's manufacturing engineers.
Get Our New Full Line Flow Meter Product Catalog/Selection Guide
A website and big product launch weren't the only new things new at Sierra in 2015. We also launched a new flow meter product catalog and selection guide. This new publication helps customers quickly specify the best flow instrumentation for their application.
Monterey Bay Beach Cleanup on Earth Day
Team Sierra had a great time helping clean up Monterey Bay Beach on Earth Day. Activities like this not only allow us to become closer as a team, but they also give us the opportunity to make a positive impact on our local community. The project we participated in helped remove more than 3,300 pounds of pollution from beaches along California's Central Coast.
Oldies, but Goodies
While we talk a lot about new blog posts and stories, some of our older posts are still very popular resources for the flow industry. Here's a look back at the top three stories published prior to 2015 that continue to garner popularity.
Flow Meter Do's and Don'ts with Ammonia
Flashback to Pitcon 2012 for the inspiration for this blog post. There were many engineers and researchers stopping by our booth that year in need of a solution for ammonia flow measurement. Find out the precautions you need to take when using a flow meter in an ammonia application.
Insert Flow Meter Straight Run Requirements
This instructional post continues to be a helpful resource for those deciding on the most optimal placement of their industrial thermal insertion mass flow meter. Jim Oswald, Sierra's Technical Support Manager, shares his technical expertise and tribal knowledge to help you find the best point of insertion.
Part 1: Challenges with Submetering Natural Gas
Scott Rouse, Sierra's Product Line Director, outlines the money-saving advantages of facilities sub-metering their natural gas usage. Published in 2013, this article, and the points within, are still very valid today.
2016 Preview
We have big plans for making your experience with Sierra even better in 2106.  We will add additional e-commerce, customer, & rep portals to our website, create more Tech Tip videos and white papers to guide you every step of the way in your flow meter specification. We will continue to serve our community through outreach programs and focus on employee and customer training programs. It's going to be a great year!
Stay tuned in 2016 for more behind the scenes technical know-how from our Sierra team.
---