Official Blog of Sierra--Let's Talk Flow!
How Refreshingly Human! An Actual Person Talks to Me…
---
Jan 27, 2014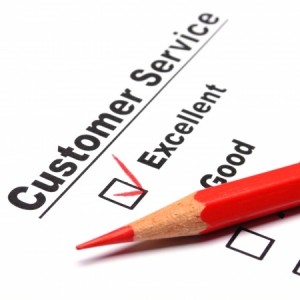 Automated answering services run rampant across all businesses these days–large or small.  I guess these companies have better things to do than talk to customers.  However, in the complex process of specifying and servicing flowmeters, human to human "H2H" contact, although becoming extinct, is an absolute must.
With this in mind, a high level goal at Sierra is simply stated: "When you talk to Sierra, you talk to a person."  Sometimes voice mail is needed, but when you call Sierra, a human always answers.    Taking this philosophy into account when service is needed on your flowmeter is key.  So, how do you assess the best calibration service center for your flow meters and controllers? The fact is, not all flow calibration service departments are created equal. To get the fast, expert, flow meter service and calibration you need, here are 5 important criteria to look for:


Personal Touch. Think H2H. Great service starts with US caring about YOU, and a service organization should take the time to address your specific flow challenge.  There is nothing worse than having a question about your equipment, and getting either a recording or an uninterested person on the line. Personalized attention makes all the difference.


Factory-Direct. There are many flow meter service companies across the country, but to get the most expert flow meter service, choose a service center that manufactures the product. But do this, only if they follow rule number one above first and care about your business.  Otherwise, there are many flow calibration houses out there that do.


Primary Standard. We highly recommend your instrument is  calibrated on a primary standard, not transfer standard. We cannot stress how beneficial this is to YOU as the end user! The purpose of a flow meter or controller is to transport an excellent calibration to the field.  As a result, the accuracy of a flow instrument is only as good as its calibration. Learn more about primary standard.


Automation to Manage Assets. We're all busy, so fast, easy service is a must. Choose a service center with automation, online submission and status, and fast turnaround.


Flow Expertise. If you choose factory direct, then you will most likely be choosing flow experts.  These are professionals who have the depth and breadth of knowledge about all things flow—like Sierra!


Our Technical Service Manager and Service Repair Manager explain just how committed our Service Department is to world-class service:
Find out more about Sierra's Customer Support Department. We're here for YOU!
---