Official Blog of Sierra--Let's Talk Flow!
Sierra's Auto Test Division Is Growing with Lansing Facility Expansion
---
Jul 07, 2015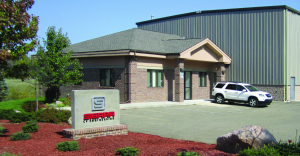 We're revving our engines and expanding to support our growing automotive test division. Sierra-CP has been providing the automotive industry with reliable engine and vehicle testing hardware and software solutions with precision accuracy for over 30 years. As demand for these high-quality products and services increases, we are expanding to provide better service and support to our customers.
This past year ground was broken on a completely new diesel engine test and certification facility in Ohio. Now we are expanding Sierra's Michigan facility located in Lansing. The facility was opened in January 2012 with the mission of providing the highest level of local support to customers in the region. It houses design and engineering staff, a customer support center and an inventory of spare parts. The facility is ideally located to provide rapid response service to customers.
With over 5 acres and an approved future expansion of a 20,000-square-foot facility, the Lansing facilities offer plenty of room for future growth to better service our customers. Lansing facility Operations Manager Kirk Pier says it best, "We can be on site fast and oversee projects very conveniently. Build-outs and fabrication can be done in Lansing and put into the Sierra trailer for delivery to the customer."
In addition to the physical expansion of the facility, the Lansing location is also experiencing staffing growth. Most recently with the addition of engineer Mike Brown. He brings to Sierra a wealth of experience in the automotive industry and is managing business development in the region. Mike has hit the ground running with visits to many of our customers.
Watch for additional articles on our blog about Sierra's Automotive Test Division as it continues to grow and expand.
---