Official Blog of Sierra--Let's Talk Flow!
Striving For Perfection: Flow Energy Partnership Improves Geothermal Energy Production
---
Dec 18, 2017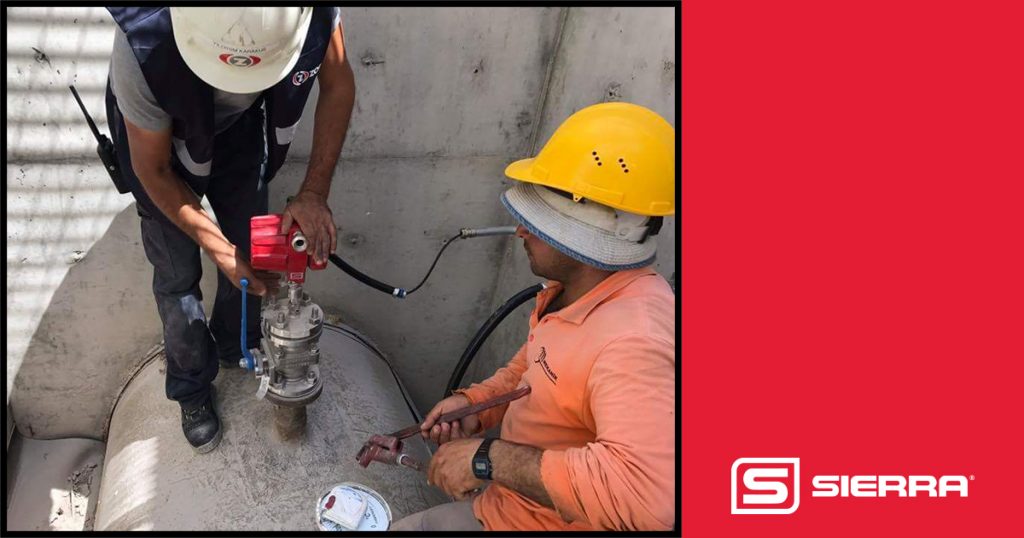 Since the early twentieth century, geothermal energy has been used to produce electricity. In the 1980's and 90's, rapid expansion in the demand for geothermal energy put pressure on suppliers to reduce costs and increase efficiencies. Now geothermal energy production is becoming a common practice around the globe.
One of the largest energy companies in Turkey is blazing the trail for renewable geothermal energy production in the region, including the Middle East and Asia. They "consider sustainable energy a key element of sustainable development" which is the energy vision that drives Turkey and the region's development. This major energy company has 3 geothermal power plants totaling 129 megawatts and 2 wind farms totaling 191 megawatts in Turkey. At the heart of these the geothermal energy production for this company, always remain: how can we produce geothermal energy in the most efficient way possible?
The Scoop on the Company's Geothermal Process Needs
For efficient Geothermal energy production,  water is heated from the earth's natural heat in geothermal wells, then is cooled off and sent back into the earth to be reused in the energy-generating process.  Companies need a water flow meter to accurately measure the water in this application, which is critical for assessing the efficiency of energy production.
To solve this water flow measurement problem, the energy company contacted, Elekon, one of Sierra's flow partners in Turkey. They originally specified an an electromagnetic flow meter to measure the water before it travels back into the earth to be reused.  However, Elekon's,  Robert Benbanaste (CEO/Owner of Elekon), noticed right away that the pipeline size was too large for an inline electromagnetic flowmeter (over 48" for the line size). Robert had the perfect solution for this application. Sierra's 241i insertion vortex flow meter.
The application flexibility gained with insertion flow meters, versus the inline mag meter, is perfect for applications with large pipe sizes. The 241i insertion vortex can handle applications in pipes up to 72 inches (2M) in diameter and larger and has hot tap easy installation with an on board retractor.  With the 241i, volumetric or multivariable measurement is possible with a single pipe insertion point, greatly reducing installation and maintenance costs.
Hakan, one of Elekon's seasoned application field engineers, worked right with the facilities managers at the company to hot top the vortex 241i into their pipe-fast, easy, and painless (see above photo). ATEX certification was also important for the company. ATEX is a certification by FM Approvals Ltd that certifies that the 214i vortex flow meter complies with the Essential Health and Safety Requirements relating to the design and construction of equipment intended for use in potentially explosive atmospheres. The 240i and 241i Inline and Insertion Mass Vortex flow meters meet those requirements, specifically those relating to the process temperature and pressure.
Armed with their new vortex flow meters, the Turkish energy company is most pleased with the success of the cost savings and energy efficiency they have gained since their installation. They are so happy with the solution that they are placing an additional order—now that's a sign of process success!
Want to get energy process gains in your application for vortex technology? Check out Sierra's line of InnovaMass vortex flow meters.
If you're not sure what type of meter you need for your project, contact an engineer today for a free consultation. We'll help you find the right tools for your process—anyday.
---