Official Blog of Sierra--Let's Talk Flow!
Top Blogs of 2020
---
Jan 15, 2021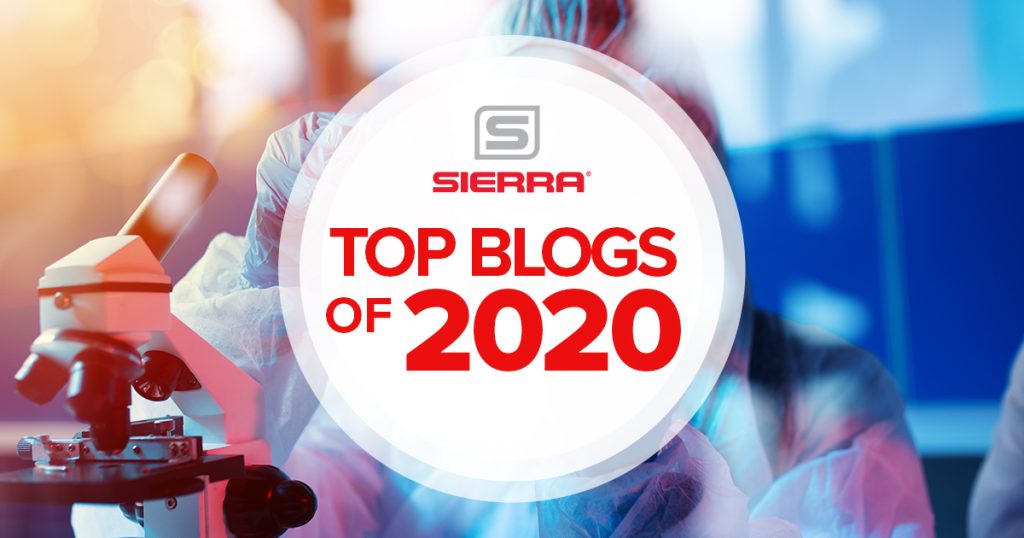 Even though 2020 has come and gone, we would like to take a minute to recognize our Top Blogs from 2020.  As with most things in 2020, the theme of  "get back to the basics" resonated with our readers.
The winning blogs of 2020 all answered foundational questions like: "How does this work?" or "How do I do this?" Enjoy getting back to the flow basics.
Top Blogs of 2020 – Answering Your Top Questions









More To Come In 2021
In 2021, you can expect in-depth content from Sierra Instruments that focuses on "how-to" content to achieve accurate flow measurement, increase energy efficiency, and save money on energy costs.
Welcome to 2021! Let's make it an amazing year.
---