Official Blog of Sierra--Let's Talk Flow!
How to Manage Your Flow Calibration Risk
---
Aug 08, 2014
Precision measurement instrumentation, like mass flow meters, are only as good as their calibration. No one knows this better than the facilities managers and process engineers who have to keep up with the yearly calibration of sometimes thousands of instruments. Because managing instrument calibration is such a time-consuming, but necessary reality of facilities management, industry thought leaders are constantly debating the best practices in instrumentation calibration.
Sierra's VP of Product Management Scott Rouse recently weighed in on this topic in the recent  Flow Control Q&A Roundup article asking for expert opinions o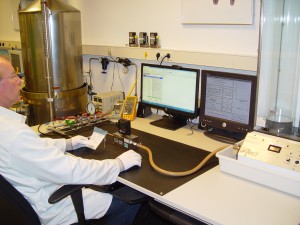 n flow calibration. Geared toward the fluid handling industry, Flow Control asked how to determine when a meter needs to be calibrated. Scott was able to provide valuable tips for Flow Control readers. In addition to quality system requirements that govern how often equipment must be calibrated, Scott focused on how to identify a "drift" condition. According to Scott, all sensors "drift" from their original factory calibration, often due to dirt buildup, aging electronics, as well as physical changes in the sensors. Read more calibration insights in the Flow Control Q&A Roundup article.
Since we understand that managing instrument calibration can be a daunting task, we have tried to make the job of flow instrument service/calibration as painless as possible. Simply create or login to My Sierra Account, submit a Return Materials Authorization, send your product to Sierra, receive a quote after 72 hours and get your recalibrated meter back within 14 days. We'll also send you automated status updates and calibration reminders.
If you have any questions after reading Scott's comments in Flow Control or simply want to find out more about calibration procedures, we're here to help. Contact us today.
---