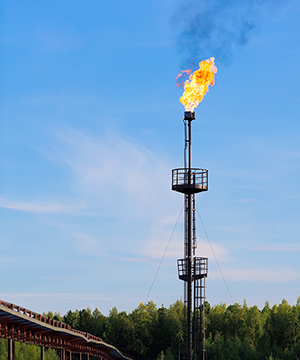 Now, for the first time in history, oil & gas engineers have a viable alternative to ultrasonic technology to comply with EPA regulations for ultra low flows. Oil & Gas engineers can use one QuadraTherm® thermal mass flow meter with qMix™ software to manage changes in flare gas composition for ultra low flows down to 0.1 sfps (0.03 smps).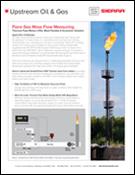 Get The Free Tech Note >
QuadraTherm with qMix App Improves Efficiency
Manages flare gas composition changes in the field-no recalibration required
Performs under tough application conditions-changing gas compositions, very low flows, and high velocity at upset conditions
Offers a smart alternative to ultrasonic, turbine meters & orifice plates to comply with EPA regulations
Improves process efficiency-save money on instrumentation & calibration costs
Read this flare gas flow meter tech note to see real applications in the gas and oil industry that have benefited from this breakthrough in flare gas measurement technology.