Official Blog of Sierra--Let's Talk Flow!
4 Keys to Great Portable Ultrasonic Flow Metering
---
Aug 18, 2014
The liquid measurement market is an extremely large market with many varied measurement requirements. To get the best bang for your buck, a portable ultrasonic flow meter is a practical solution. With a portable ultrasonic flow meter, you can use one liquid flow meter in several locations throughout your flow process.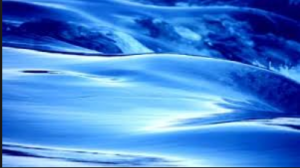 There are many portable flow meters on the market, but you should specify a portable ultrasonic flow meter that delivers ease of operation, field and data flexibility while also providing highly accurate measurement results.
In this week's post, I'll share what characteristics to look for when selecting the right equipment for your field application.
1) Ease of Transport/Setup
Because of the portable nature of the flow meter, your equipment should all fit in one carrying case. This makes transport from one location to the next painless.
Look for portable flow meter with a complete measuring kit which includes:


Carrying case included


Non-invasive clamp-on transducers


Compact mounting racks (magnetic and cable mount) and coupling compound


Fast set-up—5 minutes or less! With easy set-up CD.


2) Field Flexibility
Field work calls for flexibility in your equipment. Look for a liquid flow meter with a high-powered ultrasonic pulse with digital signal processing that requires just one set of transducers for a wide range of pipe sizes and materials like metal, plastic and concrete. These baseline features allow you to use your portable ultrasonic flow meter for many different applications, pipe sizes, and material in your process. As a result, there is only one instrument to master for many different flow measurement needs.
3) Data Flexibility and Acquisition



What you need most from your liquid flow meter is accurate and flexible data.  Hand-held devices allow users to easily and quickly program the menu, including instantaneous flow rate, positive total, negative total, net total, velocity, date & time, and daily flow results. Wireless Bluetooth-enabled android tablet PC devices make it even easier to control data acquisition and processing.  With large amounts of data collected, a 1GB SD memory card promises high-capacity data logging.   Look for these wireless and handheld features to make your life easier.
4) Long Battery Life
You've reached your destination, you have your equipment set up to begin taking measurements—and your flow meter is unresponsive. There's nothing worse than dealing with equipment that doesn't function as it should when you really need it to. To solve this common problem, look for a portable ultrasonic flow meter that  includes a rechargeable lithium-ion battery that supports continuous operation for a minimum of 16 hours. You need a flow meter for those long days in the field.
Sierra has a line of portable ultrasonic flow meters that has all four of the characteristics described above.  Have questions about selecting the right flow meter for your application? Find a Sierra Rep in your area today.
---