Official Blog of Sierra--Let's Talk Flow!
How to Choose the Perfect Flow Meter to Reduce Flow Energy Costs in Your Facility
---
Sep 28, 2020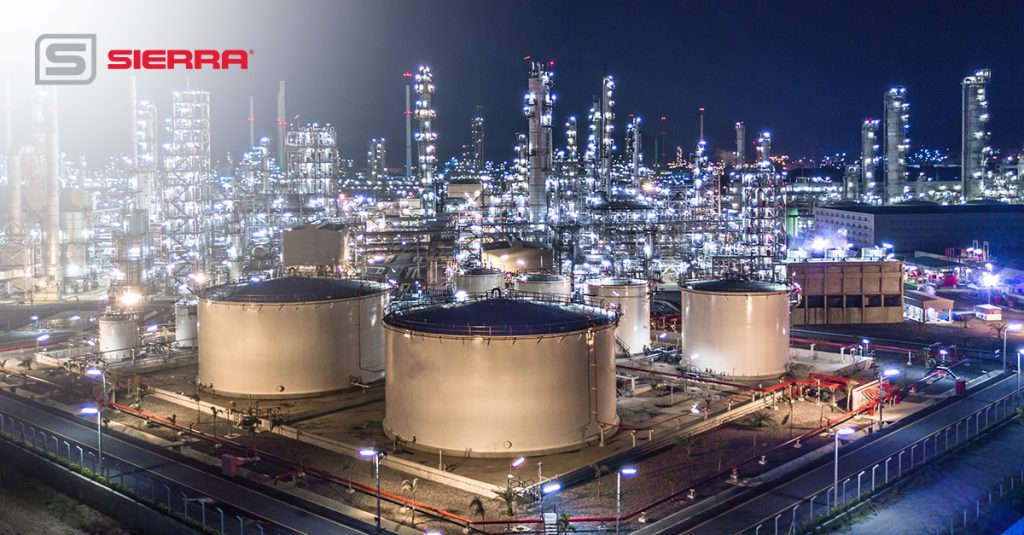 It's almost October and Fall is in the air. 2020 has turned out to be a tumultuous year and things seem to only be heating up. COVID-19 continues to be a daily factor in our lives, civil unrest is abundant, and the US economy remains volatile.
However, despite these obstacles, common among all manufacturing is a desire to optimize business processes, cut costs where they can, and keep the doors open while still providing the best possible service for their customers. A tangible way to do this is to focus on managing the flow energy in their facility to control costs, increase process efficiency, improve profits. And this all starts with providing facility operations managers and engineers the most accurate flow data to make informed, smart decisions about how to better manage the flow energy in their facility.
Here are some steps to identifying the flow energy applications in your facility, asking the right questions, and then specifying the correct flow meter for the fluid and application to get the most accurate flow measurement possible.
Step 1. Understand Your Plants' Key Flow Energy Applications and Ask the Right Questions.
The key to getting the best data to manage your facility is to know your plants key flow applications. Common applications across many facilities are natural gas measurement, compressed air measurement, steam production, usage, and allocation, water and energy BTU measurement. The common denominator is all of these are flow processes that need its specific flow energy measured.
Application #1

Precise Natural Gas Measurement-Improve Boiler Efficiency/ Sub-Metering

Need to measure fuel gas flow over a wide range? A single thermal mass flow meter can measure very high flows at peak demand or very low flows during startup and shutdown to always assure the best fuel to air ratio in your burners and boilers. Additionally, thermal mass flow meters can help you to control natural gas costs with sub-metering that will deliver improved accuracy and substantial savings.
Key Questions to control costs and improve process


Are your boilers running efficiently?


What's the inlet flow rate of natural gas to your boiler?


How can you accurately measure your flow over a wide flow range?


If temperature or pressure change in your line, how do you maintain an accurate flow rate?


What flow meter technology is best for natural gas measurement?


Application #2

Compressed Air Measurement-Identify Costly Leaks & Inefficiencies

Want to be convinced that the energy costs to generate your compressed air don't go to waste? Thermal mass flow meters are ideal for detecting compressed air leaks. Due to their low flow sensitivity and compact insertion probe design, you can easily move from place to place to find and eliminate leaks when you see flow where there is no air demand.
Key Questions to control costs and improve process


How much compressed air are your air compressors producing?


How much compressed air is being allocated to other processes?


Are there compressed air leaks in the system?


Application #3

Steam Flow Measurement-Production, Usage, and Allocation

Concerned that pressure drop in your delivery system is affecting your steam flow? Multivariable vortex flow meters measure steam pressure, temperature and mass flow with one compact meter, so you have confidence your steam plant and delivery system are efficient.
Key Questions to control costs and improve process


How much steam are your boilers producing?


Is your steam pressure drop affecting your flow measurements?


How can you measure steam in large pipes without shutting down your operation?


When pressure or temperature change, how do you know if your steam flow measurement is still accurate?


How much steam are you allocating to each part of your facility or campus?


Do you have a steam leak?


Application #4

Water Measurement & Energy BTU Measurement-Optimize Energy Efficiency

Water supply and usage has a significant impact on costs. Measure every drop without cutting a single pipe with a clamp-on ultrasonic flow meters. Integrated temperature measurements know how many BTUs your hot or chilled water loop actually delivers.
Step 2. Find the Right Flow Meter to Accurately Measure Your Key Gas, Liquid and Steam Flows
This is easier said then done. With all the various applications, it is a challenge to find the right flow meters for these gas, liquid, and steam applications. Often many different technologies are needed depending on the type of fluid being measured and many different flow meter companies must be used. Dealing with different companies and technologies can be very time consuming, expensive, and ultimately frustrating.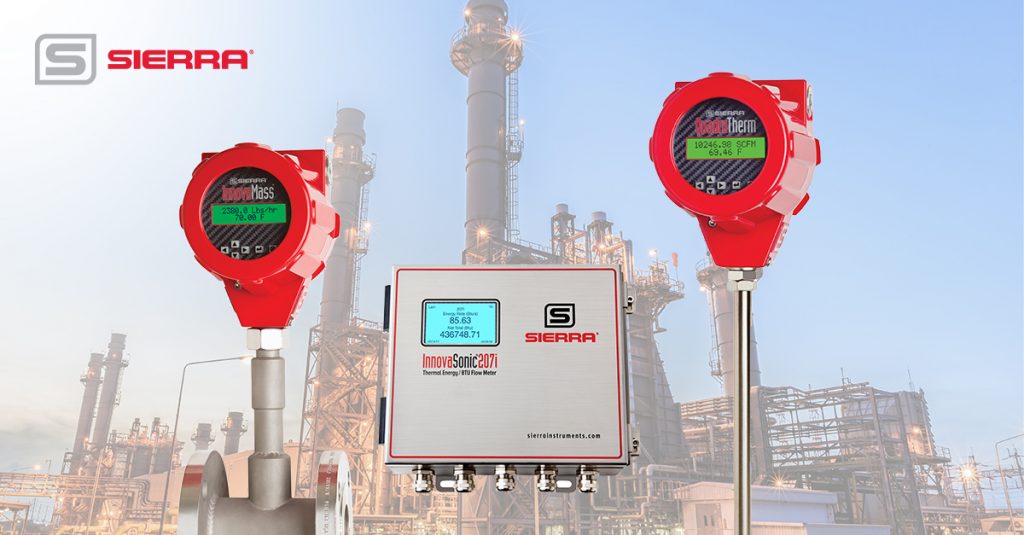 Sierra has solved this issue with our Big-3™ flow energy management strategy. We manufacture one complete family of flow meters we call the iSeries which work as a team to handle nearly any flow application found in industry. They provide a complete flow solution spread across three technologies, Thermal, Vortex and Ultrasonic. They feature user friendly apps and share a common user interface, so facility managers don't have to re-learn each meter.
Regardless if you opt for the Big-3 option or just pick and choose one or two types of technologies for your process, the meters should:


Have high Accuracy and repeatability


Ability to measure a wide flow range – meters than can measure low to high flows.


Have Digital Communications Options


Calibrated to NIST standards


Able to validate in the field for easy in-situ calibration ( thermal/ vortex meters)


Have the necessary capabilities to measure flow rates required by governmental regulations


Work with one flow energy management expert that can help ease the burden of specifying new meters and recommissioning.
Our Big-3™ flow energy management strategy gives managers a best case scenario to deal with one flow meter company to specify and support instrumentation for all your gas, liquid, and steam flow measurements. This means one point-of-contact for product specification (measurement goals, fluids, flow rate, turndown requirements, temperature and pressure) and installation, one operating system for easy integration, and one local support team over the lifetime of the product.
Sierra's Big-3 includes:
Download Flow Energy Guide for additional details to managing flow energy in your facility.
Watch Flow Energy Videos to learn more about how to measure e air, gas and steam better in your facility.
---