iSeries Next Generation Vortex Flow Meters
InnovaMass® 240i Inline
Pipe sizes from 1.0 to 8.0 inches (DN25 to DN200)
Ideal for saturated or superheated steam, gas, and liquid applications
Mass and/or volumetric flow rate
Multivariable for five (5) measurements in one compact device
Latest iSeries Raptor II™ OS flow engine
Complete suite of digital communications
Certified for Boiler MACT measurement meeting EPA regulations for area source boilers (40 CFR 63, subpart JJJJJJ) and for major source boilers (40 CFR 63, subpart DDDDD), Learn more >
Part of Sierra's Big-3 iSeries family of flow meter technologies, Learn more >
Content Sections:

Overview
Product Benefits
Specifications
Documents & Downloads

---
Overview
InnovaMass. Reinvented.
The Original Just Got Better.
In 1997, Sierra was the first to introduce a combination volumetric vortex flow meter and multivariable mass flow meter. Today, Sierra's completely redesigned InnovaMass® iSeries™ 240i/241i builds on two decades of success measuring five process variables for gas, liquid, and steam with one connection.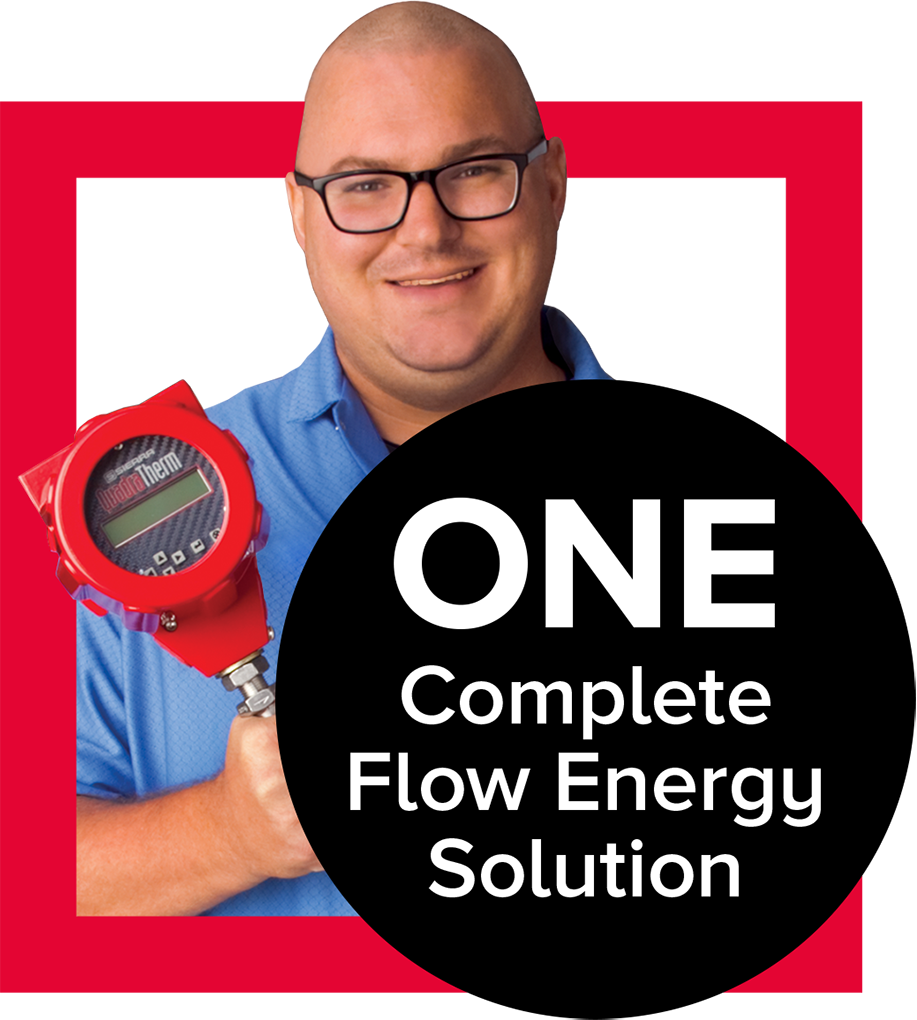 With this multivariable capability, it's easier to maximize your steam productivity and reduce overall cost of ownership for more energy savings.
It Has Apps. Now You Have The Power.
Experience innovative tools driven by our new Raptor II OS that will empower you and save time and money.
ValidCal Diagnistics™ delivers field validation
MeterTuning ™ cancels noise, improves accuracy
Dial-A-Pipe™ allows you to quickly change pipe sizes in the field
Dial-A-Fluid™ measures a variety of fluids whenever you choose
qMix ™ makes/measures custom mixtures
Many more apps to come.
Next Day Shipping
An industry first! With Sierra's field adjustment Apps, we build, calibrate and stock the InnovaMass 241i insertion version so it can be purchased online and shipped next day. Check it out...
Boiler MACT Certified
The InnovaMass vortex is also ideal for compliance for Boiler MACT regulations for steam outlet and inlet feed water measurements for area source boilers (40 CFR 63, subpart JJJJJJ) and for major source boilers (40 CFR 63, subpart DDDDD). Learn More.
The iSeries Vortex Has Arrived.
iSeries Introduces Comprehensive Flow Energy Management
Under what is called the iSeries platform, the all new InnovaMass 240i is now a platform for massive innovation. The reinvented InnovaMass 240i delivers a revolution in flow energy management by maximizing measurement precision and realizing this goal with the following new iSeries features:
Flow Energy Calculations: AGA8 natural gas, steam enthalpy, thermal energy/BTU
Raptor II OS microprocessor is 10x faster to run robust software applications
Field diagnostics, validation, and adjustment through onboard Smart Interface Portal
Rapid update of latest features with field firmware upgrade capability
FloPro™ software application improves point-velocity accuracy for insertion version
Complete suite of digital communications for turnkey networking & automation
Patented MassBalance™ sensor in tandem with Raptor II for mechanical and digital signal processing breakthroughs
Raptor II OS: The Flow Engine Behind It All
Originally developed as the operating system for our QuadraTherm thermal mass flow meter, Raptor II OS is the "flow-engine" programing inside every InnovaMass iSeries vortex meter. Raptor II uses advanced digital signal processing and proprietary mathematical algorithms to enhance the flow signal, while also calculating the thermodynamic properties of the gas, liquid or steam being measured in real-time. Raptor II OS:
Easily manages all five process variables in real time
Offers apps like FloPro™ , Dial-A-Pipe™ , Dial-A-Fluid™ ,ValidCal Diagnostics, and Meter Settings.
Allows for field firmware upgrades
Enables creation of unique fluid mixtures with qMix™
Enhances velocity signal for greater sensitivity at low flows
Interfaces with the Smart Interface Portal software to read and adjust the meter in the field
Includes a fluid database with nearly all liquids, gases, and complete steam tables
World-Class Flow Calibration Facility
Every flow meter is only as good as its calibration. Each InnovaMass is calibrated by Sierra's new calibration facility in Monterey, California, to assure the highest level of quality. Flow standards with accuracies of 0.2% of reading are used to assure the highest accuracy possible. All calibrations follow the guidelines of ISO 17025 and are directly traceable to national standards such as NIST (United States National Institute of Standards and Technology).
Inspired by Formula One Racing
In 2014, Sierra's Automotive Test Division completed a state-of-the-art F1 engine testing facility for Honda. Sierra's CADET test automation software was installed to manage all aspects of engine testing. Sierra's flow division immediately saw the potential to deliver this same level of excellence to InnovaMass calibration. Today, the same CADET software that tunes those F1 engines now runs pumps, reads calibration standards, performs high-speed data acquisition and performance analysis, and even sounds alarms if anything goes wrong. Every unit we calibrate adds data to Sierra's database for continuous calibration process improvement.
Product Benefits
Mass or volumetric flow monitoring of gases, liquids and steam
Compact, low-cost alternative to Coriolis meters
Measures five (5) process variables with one (1) process connection:

Mass flow rate
Volumetric flow rate
Temperature
Pressure
Fluid density

Custom Options Available:

Wide range of process connections
Wide range of materials
High pressure
Low/High temperature

Rugged, long-lasting design for the toughest applications; no leaks with all welded gasket-free flow body
No moving parts; easy to instal
Sensors located behind bluff body are well protected from pressure shocks and water hammer
External temperature & pressure input capability
Datalogging capability
Three configurable 4-20 outputs
No periodic recalibration required
Large LCD display and pushbutton interface; remote enclosure mounting available
Optional BTU measurement for steam and water

Raptor II™ OS flow engine microprocessor can build and measure complex liquid and gas mixtures
Smart Interface Portal software offers easy field validation and meter tuning
Dial-A-Pipe: Change pipe size in the field
Dial-A-Fluid: Change fluid in the field
FloPro™ optimal flow profile calculation for 241i insertion
Firmware is field upgradable
AGA-8 algorithms for natural gas
Patented MassBalance™ sensor (Pat # 5869772)
Advanced signal processing enhances accuracy with:

Continuous real-time norms for signal strength/quality
Sudden changes to anticipated signal strength/quality rejected as noise

Raptor II and MassBalance technology extends range down to Reynold's numbers well below 5000
Vibration effect cancellation:

Signal processing cancels out the effect of common mode noise
Common mode noise is vibration in piping system

Multiple languages
An insertion probe version up to 72 inches (2M) in length -

See 241i

Certified for Boiler MACT measurement meeting EPA regulations for area source boilers (40 CFR 63, subpart JJJJJJ) and for major source boilers (40 CFR 63, subpart DDDDD) Learn More.
Specifications
Mass or volumetric flow monitoring of gases, liquids and steam
Inline 1 to 8 inches (25 to 203 mm)
Accuracy:

Mass flow: +/- 1.0% of reading over a 30:1 range (liquids); +/- 1.5% of reading over a 30:1 range (gas & steam)
Volumetric: +/- 0.7% of reading over a 30:1 range (liquids); +/- 1.0% of reading over a 30:1 range (gas & steam)

Flow range (30:1 Turndown):

Liquids:

1 ft/s (0.3 m/s) Velocity Minimum
30 ft/s (9.1 m/s) Velocity Maximum

Gas & Steam:

10 ft/s (3.05 m/s) Velocity Minimum
300 ft/s (91.5 m/s) Velocity Maximum

Repeatability

Mass Flow Rate: +/- 0.2% of reading Volumetric Flow Rate: +/- 0.1 % of reading Temperature: +/- 0.2°F (+/- 0.1 °C)
Pressure: +/- 0.05% of full scale
Density: +/- 0.1 % of reading

Process fluid temperature:

Standard: -40°F to 392 °F (-40°C to 200 °C)
Ambient temperature:

Operating: -5°F to 140°F (-20° to 60°C)
Storage: -40°F to 150°F (-40° to 65°C) 0 to 98% relative humidity, noncondensing conditions

High temperature up to 750°F (400°C).

See 240S

.

Process pressure:

Pressure to 1500 psig (103 barg)
Optional High pressure to 5000 psig (345 barg);

See 240S

Power supply options:

24 VDC +/-10%, 0.4 amp maximum
100 to 240 VAC, 50/60 Hz, 0.2 amps RMS at 12 W maximum

Output signals:

Three programmable 4 to 20 mA
User definable pulse output for totalized flow

316 stainless steel constructionHazardous-Area Location Enclosure NEMA 4X (IP65)
Digital Communications:

HART
Modbus
Profibus DP
Foundation Fieldbus
BACnet
USB, RS-232

Approvals: