Official Blog of Sierra--Let's Talk Flow!
How to Achieve Precise Air-Fuel Ratio Control in Burner Control Applications
---
Aug 12, 2016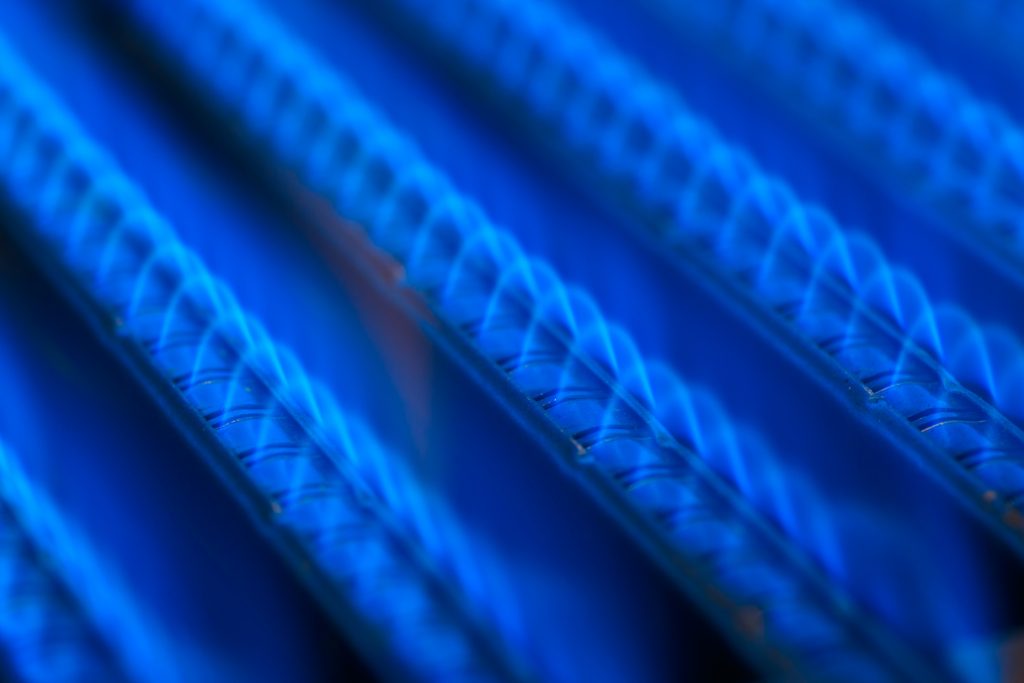 Mass flow control is all around us. One common application for industrial mass flow control is air-fuel ratio control of burners in industrial heating processes for manufacturing and other industries.
For burner control in manufacturing, precise mass flow control of the air-fuel ratio to the burner keeps melt temperatures constant which produces quality products including glass, metals, and ceramics. To create the optimal flame temperature, one mass flow controller is used to control the gas feed and while another controls the exact combustion air supply required (see image below).
Glass manufacturing process engineers, for example, are always seeking methods to improve glass quality, reduce raw material waste, and increase production capacity. They require a constant burner temperature at all times to produce the perfect quality glass.
If too much natural gas is fed into the burner, the flame will be too hot and the glass will melt. If there is not enough natural gas, the flame will not melt the glass resulting in a defective product. Without mass flow controllers, manual control of the air and natural gas flow to the burners results in unacceptable levels of rejected materials, as well as excessive gas consumption.
Automating Air-Fuel Ratio Control
The burner control process can be automated to make air-fuel ratio control even easier for manufacturers. Sierra's SmartTrak 100 offers the perfect solution with over 100,000 MFCs installed over the last 20 years. SmartTrak mass flow controllers use thermal technology for direct mass flow control of the fuel-to-air ratio to the burner.
Only through capillary thermal technology, the SmartTrak flow controller counts and controls every gas molecule flowing through the instrument, not volume, to achieve unmatched precision.  The SmartTrak 100 MFC delivers smooth, stable, accurate, and repeatable gas mass flow control you can rely on, every time. Unaffected by upstream gas temperature and pressure fluctuations, gas mass flow control is direct and unequivocal. Only with this type of precision control, can manufacturers control the exact fuel-to-air ratio for combustion which results in superior product quality, increased efficiency, and ultimately more profit to the bottom line.
The SmartTrak is CE approved, available in any flow range you specify from low flows (0 to 0.1 sccm) to high flows (to 1000 slpm) including a small footprint at 50 slpm (ideal for OEMs) and full suite of digital communication for easy process integration. SmartTrak also offers a wide operating range for temperature and pressure with high-pressure options (up to 5000 psig) and low-pressure drop (4.5 psid).
Specifically designed for industrial mass flow control combustion applications, the MaxTrak 180, is available with 316 stainless-steel flanges for the heaviest industrial environments with industrial waterproof NEMA 6 and IP67 enclosures.
Learn how SmartTrak mass flow controllers are ideal for OEM/system integrators.
---