Official Blog of Sierra--Let's Talk Flow!
RedySmart Mass Flow Controllers for OEMs in Biopharmaceutical and Vaccine Production
---
Apr 27, 2022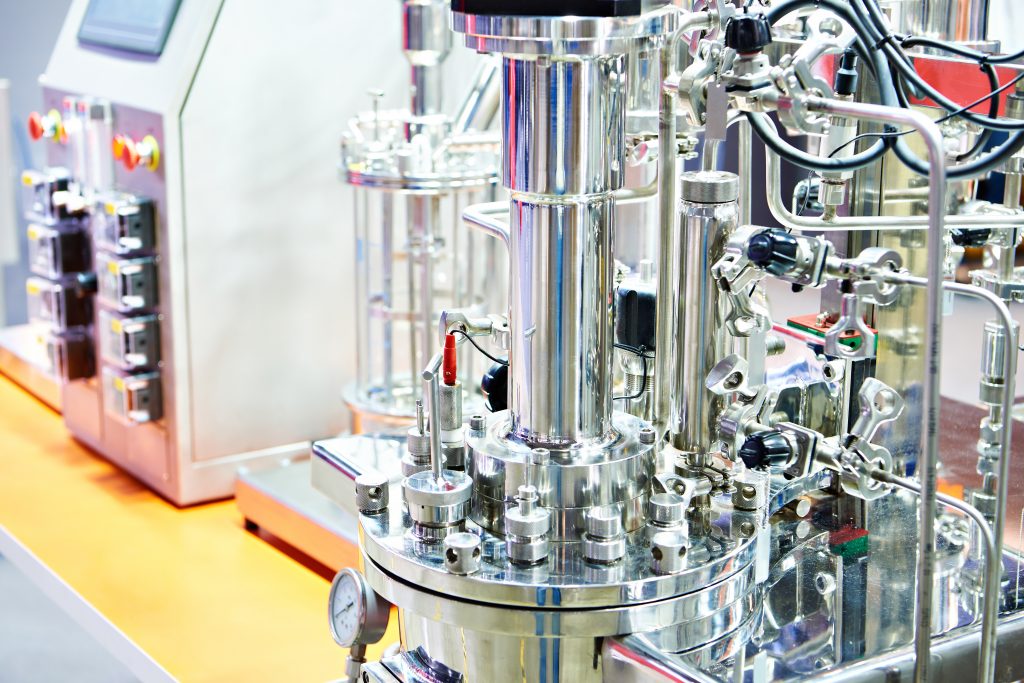 For years, Sierra Instruments has developed proven gas flow measurement solutions for original equipment manufacturers. Learn how our RedySmart mass flow controllers have been used in the development of vaccines and pharmaceuticals to meet the rising demand on OEMs during the COVID-19 pandemic.
The Effects of COVID-19 on Biopharmaceuticals OEMS
When the COVID-19 pandemic spread across the world, companies began ramping up biotech production capabilities. Increasing demand and shortened lead times have transformed how we serve biotech OEMs with mass flow meters and controllers. Now, we are increasing production capacities and RedySmart stock levels as we continue to support a critical role in vaccine development.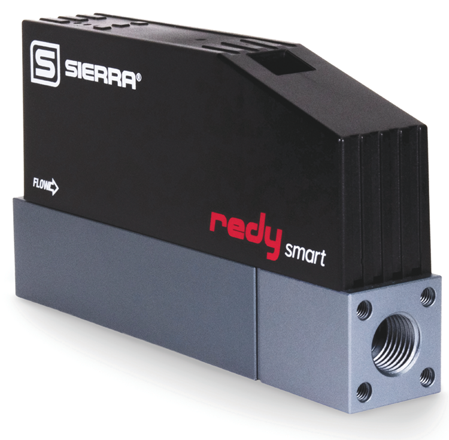 Advantages of RedySmart Mass Flow Meters and Controllers
Any time there is a bioreactor system used in the biotech production process, that project is a good fit for RedySmart. It can be used for small laboratory systems using bench-top bioreactors or scaled up for use in large-scale vaccine production.
Throughout the process of biopharmaceutical development, companies need to maintain the appropriate levels of O2, CO2 and N2. It's a critical and delicate process requiring repeatability, reliability and flexibility to adapt to the changing demands. RedySmart offers proven advantages for these high-stakes applications.
Flexibility
The RedySmart MEMS sensor is very fast, so it can react quickly to changes in a set point. Our mass flow meters can be integrated in digital control systems, but they are also analog, so customers can use whichever they are comfortable with, and whatever their PLC or control protocol requires.
Stability
In medical OEM applications, long-term stability is crucial. RedySmart uses a MEMS sensor, which prevents it from drifting over long periods of time. Drift is a question of the cleanliness of the gas supply, gas piping and manufacturing equipment. With other, capillary-style sensors, the constant heating and cooling could cause the sensor to shrink and expand. Over time, that creates mechanical stress to the equipment, leading to drift. That is not the case for the RedySmart sensor.
Turndown Ratio
Bioreactors are flexible systems. As volume increases, gas flow needs to increase as well. RedySmart's high turndown ratio is a great feature for any application with the demand for varying gas flows. The standard turndown ratio for mass flow meters is 50:1. The MEMS sensor is designed to achieve ratios of up to 1,000:1. That is a huge advantage for biopharmaceutical applications because it adds valuable adaptability.
Modular Design
Some biopharma applications require a single flow meter while others require a total gas module, consisting of multiple mass flow controllers that are built together. Because RedySmart features a modular design, it can be easily integrated into bioreactors without customers needing to build the modularity themselves.
Compliance
There are regulatory or compliance standards that biopharmaceutical companies need to fulfill, such as FDA approval, USP Class 6 standards, ADI (animal-derived ingredients) free and 360 stainless steel. RedySmart meets these standards for patient safety.
Reliable and repeatable gas flow control
Gas control is an important and critical step in a bioreactor system. Sierra Instruments has delivered mass flow controllers to support OEMs in the medical industry for decades and continues to support these manufacturers as their needs grow. From laboratories doing R&D for COVID-19 vaccines to large-scale production facilities, RedySmart is a trusted gas flow measurement solution.
If you are looking to support your biopharmaceutical application with reliable, repeatable, flexible mass flow meters, contact the team at Sierra Instruments to learn more about RedySmart.
---