Official Blog of Sierra--Let's Talk Flow!
Sierra Instruments Expands Its Team to Support Strong Sales
---
Aug 16, 2021
We are excited to welcome Jeff Gulla and Chris Gorman to the Sierra team. Chris A. Gorman joins as Sierra's new Purchasing Manager, and Jeff Gulla joins us as Sierra's new Sales Manager for the Scientific & MEMS Product Line.  Both new hires are part of Sierra's strategy to support the booming Scientific product line and growing thermal line from sales to production and shipment-all with the goal to create the best experience possible for our customers.
Jeff Gulla- New Sales Manager- Scientific & MEMS Product Line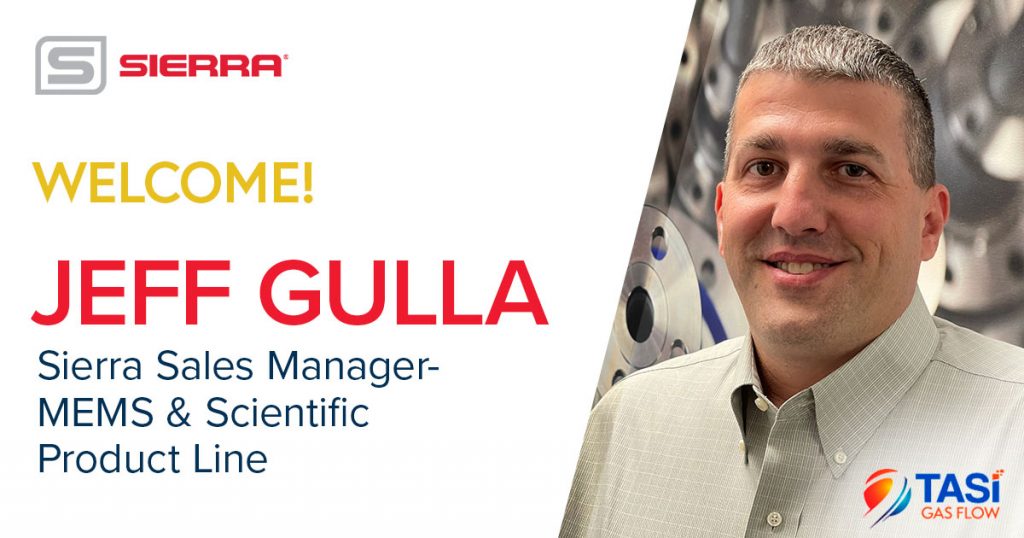 Jeff Gulla brings over a decade of scientific sales experience in the semiconductor, pharmaceutical, and industrial process markets to the Sierra team. As Sierra's new Sales Manager for the MEMS & Scientific Product Line, Mr. Gulla will focus on market development and pre/post-sales support for the Sierra sales partners in North and South America.
Mr. Gulla has a degree from Gwynedd Mercy University in Business Administration/ Organizational Management (B.S) and is pursuing a Masters Degree in Business Administration/ Strategic Management and Leadership from the same university.
Chris A. Gorman – New Purchasing Manager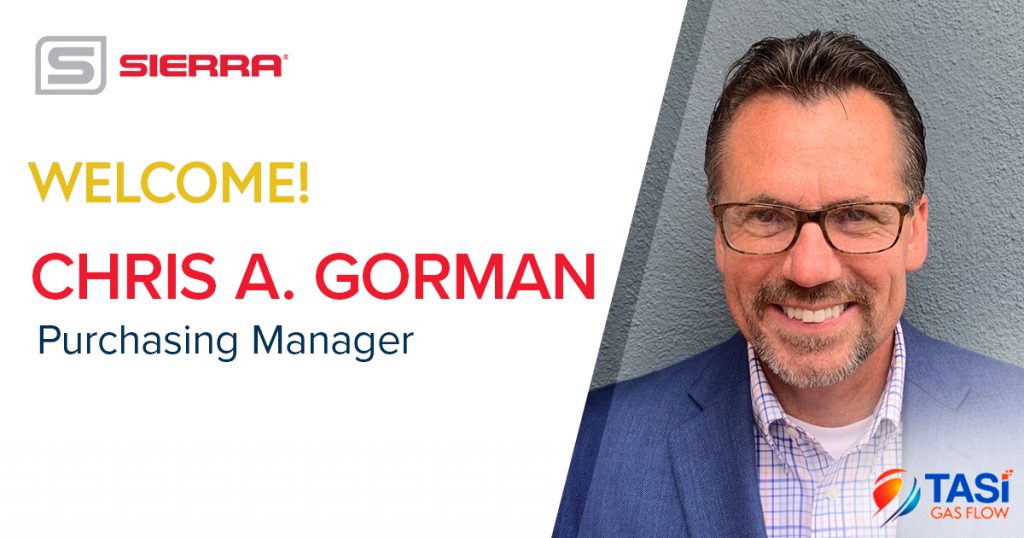 As Purchasing Manager, Mr. Gorman is responsible for leading all Sierra Instruments' purchasing and sourcing of materials for Sierra.
Chris has 25 years of experience as either an Inventory or Purchasing Manager at a variety of businesses including Smith & Vandiver, Darby Dental Supply/SmartHealth, and PETsMART Corporate.  He has degrees from the Northern Illinois University in Business Management (B.S.) and a Master of Business Administration (MBA).  Chris holds certificates as a Certified Purchasing Manager and a Certified Purchasing Supply Manager.
"My goal is to create a productive environment that exceeds corporate objectives.  We will implement best practices to source the ideal quantity of quality product at the optimal price.  Additionally, foster a standard of high-quality service for internal customers, external constituents, and our supplier base with a strict focus on inventory accuracy, accountability, strategic cost reduction, relationship building, and continuous improvement," says Mr. Gorman.
Please join us in welcoming both Mr. Gorman and Mr. Gulla to the team and wishing them well in their new roles.
---