Official Blog of Sierra--Let's Talk Flow!
How Does a Water Flow Meter Work?
---
Oct 27, 2017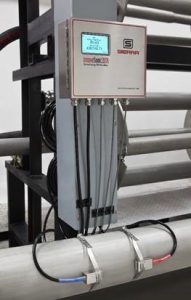 A water flow meter is a device that measures the amount of water flowing through a pipe.
There are several water flow meter technologies to choose from depending on the water measurement application, maintenance requirements, and budgetary terms.  Each of these types of water flow meters has a unique principle of operation, specific application benefits, and overall cost-of-ownership. The question is: What water flow meter should you choose for your water flow measurement application? There are four primary types of water flow meters: mechanical water flow meters, vortex volumetric flow meters, ultrasonic flow meters or magnetic flow meters.
4 Types of Water Flow Meters
The best type of water flow meter to use depends upon the specific application, some flow meters work better when measuring different things. To learn more, watch videos, read white papers and use selection tools to find the right Sierra flow measurement product for your water and liquid flow application.
---