Official Blog of Sierra--Let's Talk Flow!
Sierra's Biggest Stories from 2016
---
Jan 09, 2017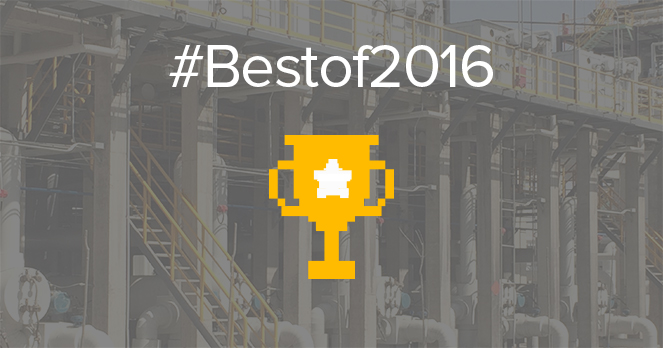 2017 is here and this year will bring many new exciting developments at Sierra, but before launching completely into the new year, let's take a look back at our top stories of 2016.
New at Sierra in 2016
We're always looking for new ways to communicate and interact with our customers and industry. Find out about three new initiatives we started in 2016 that will continue to grow in 2017.
Minute Flow Tip YouTube Videos
At Sierra, we get very excited about flow measurement and control as you can imagine, and sometimes we want to spread the information we have quickly without a whole lot of fuss. That's the spirit behind the "Minute Flow Tips" video series we launched in 2016.  We cover a variety of flow measurement control tips to help you strengthen your flow measurement capability to improve your overall process quality.
https://
Sometimes you need quick information about a specific application, that's where our new Tech Notes come in. You can quickly and easily learn about the challenges of an application and which flow meter or controller will help overcome this and provide precise measurement. You can currently download Tech Notes on Upstream Oil & Gas, Burner Control in Manufacturing and Beverage Manufacturing Applications with more applications coming in 2017.
In 2016 we expanded our social media presence to Instagram. You can now follow us to get an inside glimpse at what happens at Sierra and view photos of flow meter applications from around the globe. Have a photo of a Sierra flow meter in action? Send it to us and you may just see your name and photo in our feed!
Most Popular Blog Posts from 2016
Our Let's Talk Flow Blog gives us an opportunity to share with you the latest happenings at Sierra, product news and flow meter education. Here are the top three articles our readers found most interesting in 2016. If you missed one, click through and catch up!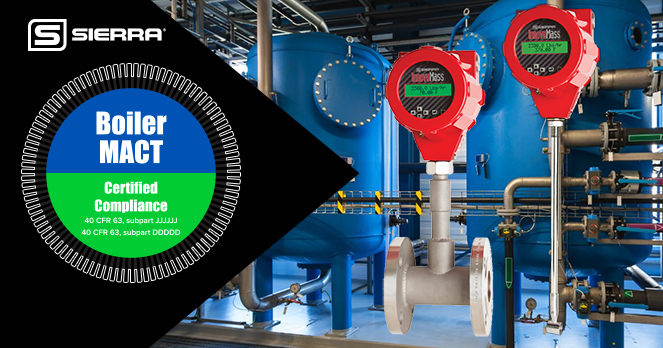 Tuning Your Boiler for EPA Boiler MACT Compliance
Compliance with the EPA's Boiler MACT regulations was a hot topic in 2016 with the three-year grace period on Major Source Boiler MACT coming to an end. In this article, we discuss the regulations, three ways to tune a boiler for compliance with the regulations and how flow meters can be used to help companies comply.
For Vortex Flow Meters, Accuracy Matters in Steam Energy Flow Measurement

Most facilities managers are in the hot seat to account for all of the flow energy, going in and out of their facility which is no easy task. This mandate is no different for steam flow measurement. In this article, we discuss the challenges of steam flow management and which type of flow meter is most accurate and maximizes steam productivity best.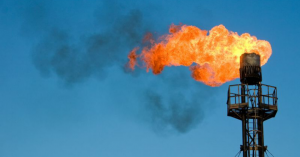 How to Reduce Methane Emissions with Thermal Mass Flow Meters
Meeting EPA CFR 40 standards for methane emissions in the oil and gas industries continues to be a hot topic. In this blog post, we discuss how flow meters can help companies comply and Sierra's solutions.
Oldies, but Goodies
We publish a lot of new content each year but there is some content from previous years that continues in popularity and helps customers. Here's a look at the top three articles from previous years that are still popular with readers.
Flow Meter Do's and Don'ts with Ammonia
Flashback to Pitcon 2012 for the inspiration for this blog post. There were many engineers and researchers stopping by our booth that year in need of a solution for ammonia flow measurement. Find out the precautions you need to take when using a flow meter in an ammonia application.
Insertion Flow Meter Straight Run Requirements
This instructional post continues to be a helpful resource for those deciding on the most optimal placement of their industrial thermal insertion mass flow meter. Jim Oswald, Sierra's Technical Support Manager, shares his technical expertise and tribal knowledge to help you find the best point of insertion.
Wireless Networks for the Digital Flow Meter, Part 1
Need to improve network speed to flow meters that are wired into your infrastructure? Wireless communication continues to be a popular topic and this post provides an example of how you can use wireless technology as a solution to this problem.
2017 Preview
This year, as we do every year, we have big plans to make your experience with Sierra even better and more engaging.  Keep an eye out for our increasing library of Application Tech Notes, Infographics, and videos to both inform and help guide you in flowmeter choice and selection. In addition, we have some very exciting product launches and improvements that we know you will love. As always, Sierra will continue to serve our community through outreach programs and focus on employee and customer training programs.
Stay tuned in 2017 – It's going to be a great year!
---