Official Blog of Sierra--Let's Talk Flow!
Flare Gas Metering Solutions
---
Feb 04, 2013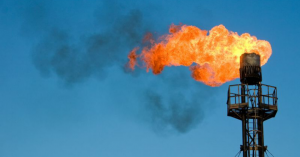 Waste gases must be flared in numerous industries ranging from oil refineries and well drilling operations (like shale gas fracking) to wastewater treatment plants and landfills. Due to government regulations, flares are subject to stringent regulations requiring accurate measurement. Requirements to monitor the flow rate and consumption of flare gas involves measurement at points within a complex series of feeder and header pipes, as well as the actual flare stack.
Thermal Mass Flow Meters provide an accurate and repeatable, low-pressure drop, direct mass flow measurement with the wide turndown required to cover the broad range of flows in a typical flare system. For large flare stacks, multi-point thermal mass flow meters greatly improve the accuracy of the measurement. Next generation QuadraTherm four-sensor thermal mass flow meters now drastically improve the measurement accuracy of flare gas to 0.5% of reading rather than the typical 1% to 5% of full-scale accuracy.
Fast response to excursions in flare gas flow rate is no issue for the 200 millisecond response time of the BoilerTrak 620S-BT, now available to ship same or next day from stock.
---